on Wednesday June 28, 2023
Climate Tech Events to Accelerate Climate Solutions – Part 1
Over the past 2 months, Orange Bird – Sustainability Marketing Agency – visited 3 international climate tech events and we would like to share our impressions for those Chief Marketing Officers and Heads of Marketing in climate tech companies who may be pressed for time, money or labor capacity and need to select the most relevant event(s) for their business situation in the future.
HackSummit in Lausanne, Switzerland
This event is highly recommended if your company is working on the future of the food industry and is interested in networking and raising funds. It might be hard to find a more relevant and exciting event for that.
We had the impression that the event brought together true hackers of our reality so "HackSummit" is an aptly fitting name. E.g. for lunch, you could eat appetizing and tasteful burgers with bacon made from mushrooms and at the same time speak with companies producing protein from CO2! A number of conference speakers cooked some crazy food directly on stage. Many participants were from companies that work on cultivating meat and fish from cells, so it was easy to believe that "Our grandchildren may consider us horrendous people for eating animal-based food" (it was one of the predictions during the "Climate Tech Crystal Ball" session of the conference).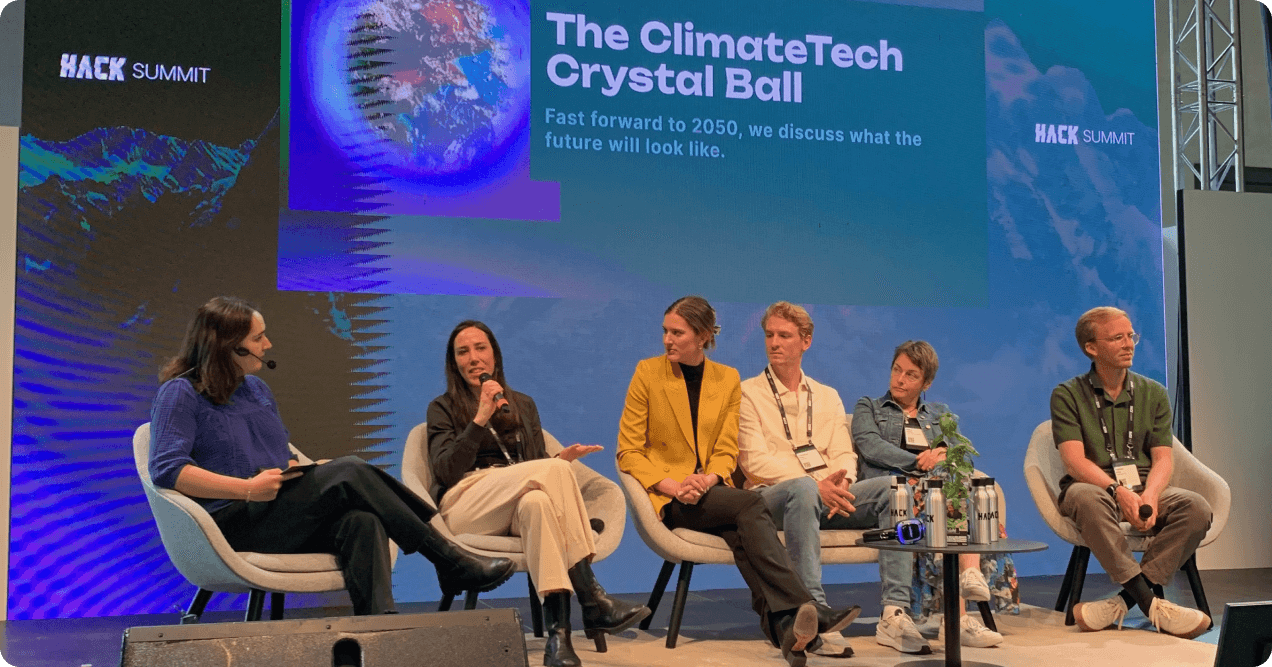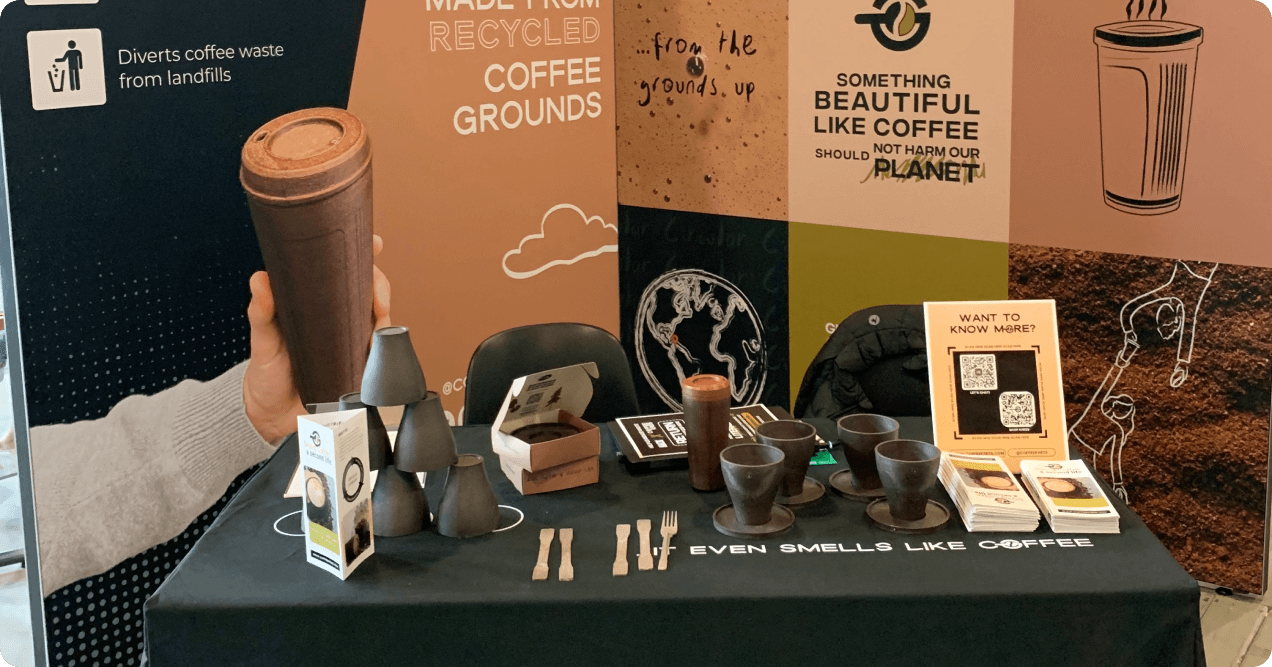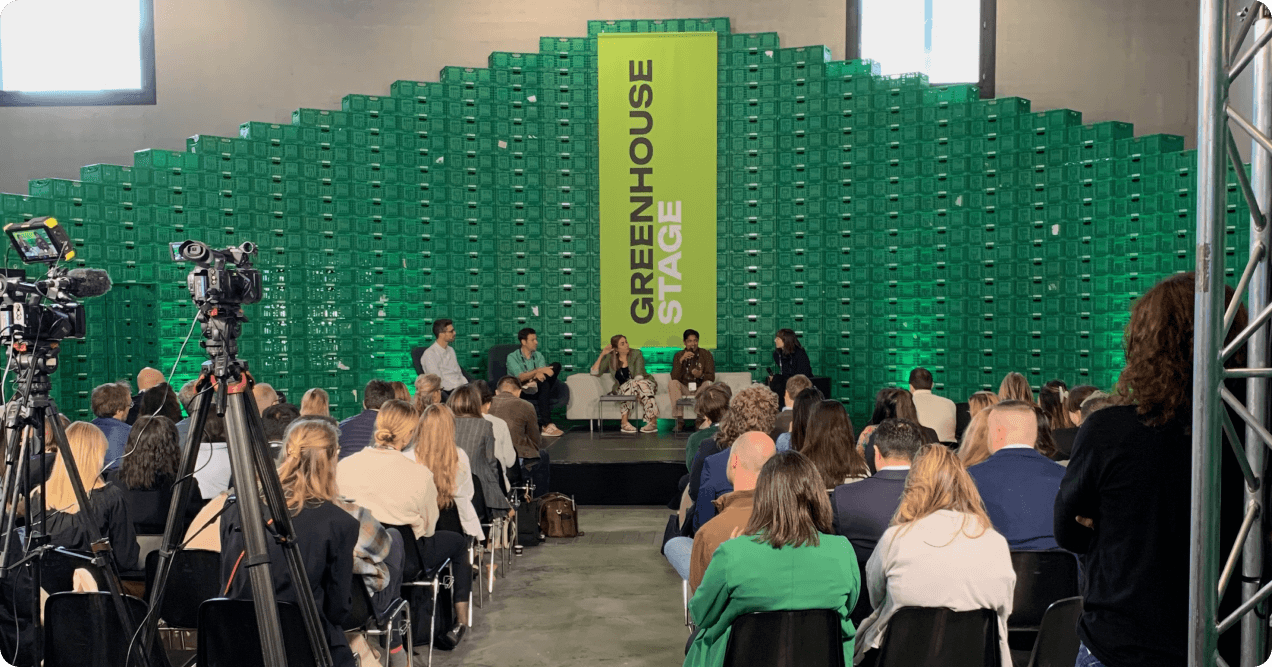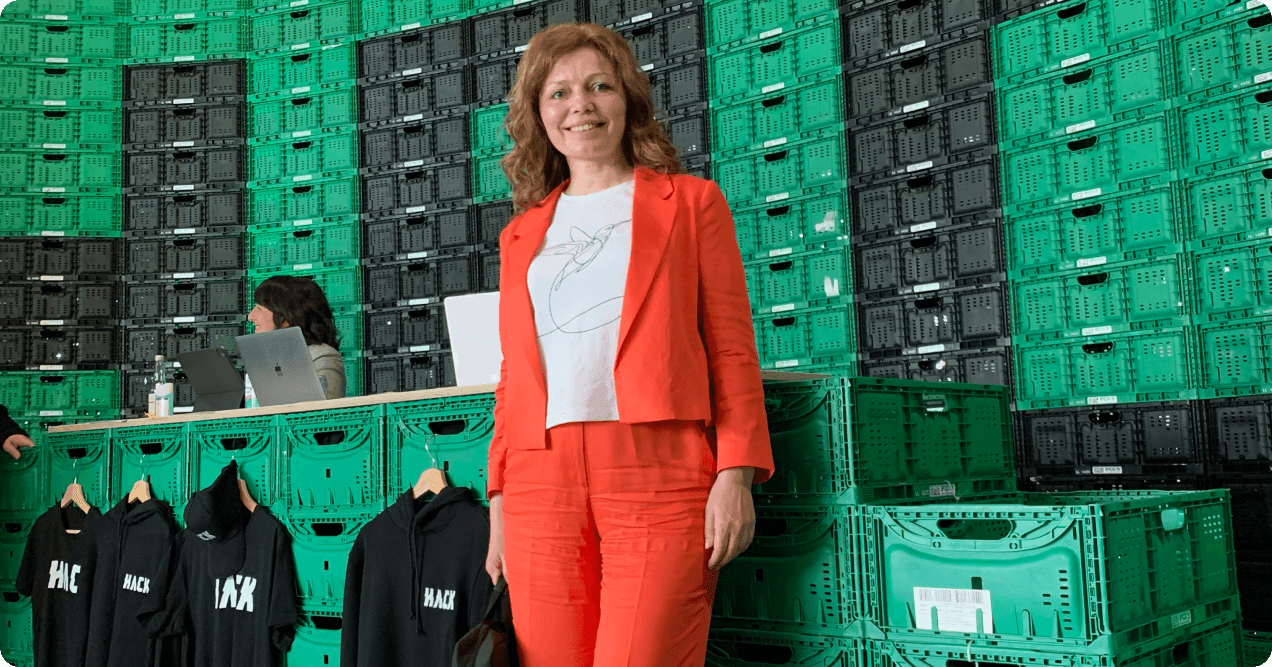 It is noteworthy, that the HackSummit conference included sessions conducted by the Senior Reporter and the Editor from Sifted (backed by the Financial Times, this platform actively covers climate tech news). Here is a summary of best practices for getting featured in such stories of Sifted.
We also got excited with the way organizers incorporated various principles of a circular economy. For specific examples, please see our LinkedIn post. As a result, the event instilled a sense of hope that together, we can create a bright world instead of jeopardizing our beautiful green home 🍀
Check out for event updates and tickets at https://www.hacksummit.co/.
EcoSummit in Berlin, Germany
The EcoSummit in Berlin also has its distinct character, infused with a buddhism-inspired theme that resonated through the interior design, music, and food. The picturesque location by the Spree River, featuring a floating boat terrace (which we absolutely loved!), added to the event's appeal, creating a relaxed atmosphere. Though the participants did have a formal dress code and seemingly came to make big deals.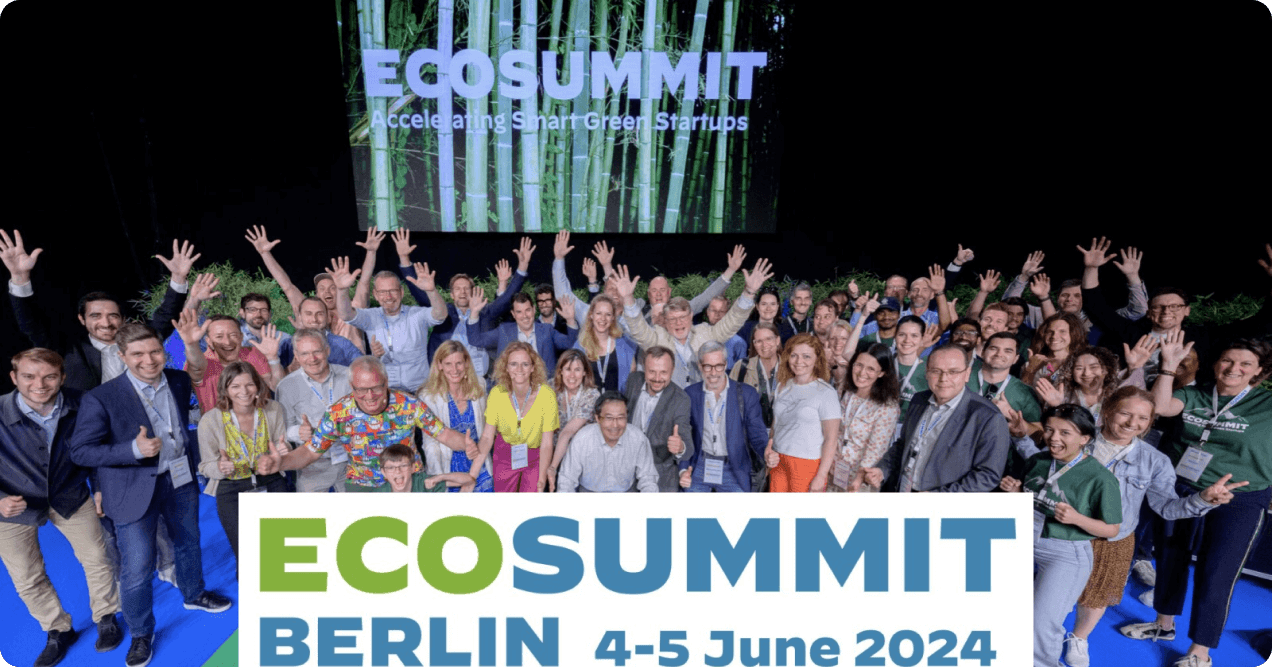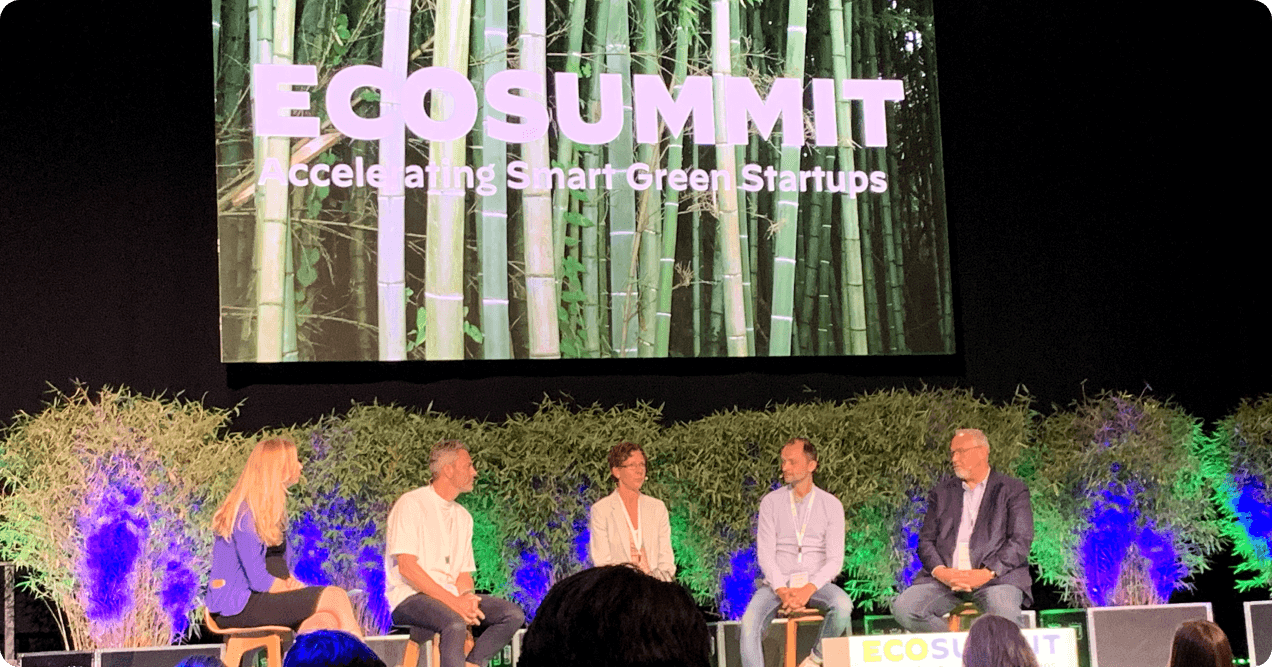 The core sectors represented by the participants:
Clean energy
Energy efficiency
Decarbonization
Smart home
If your company operates in any of these areas and is seeking funding, you don't need to search any further. Just take a look at the list of sponsors. You will be hard–pressed to find a more concentrated gathering of high-profile investors specifically focused on these sectors.
During this two-day event, it's important to be prepared to step out of your comfort zone and engage with new people to make the most of your time at the EcoSummit. The Ecosummit does not use an event app, so you can schedule meetings in advance via LinkedIn. However, keep in mind that some attendees may have private profiles, and LinkedIn limits the number of connection requests and Inmails. Alternatively, you can be open and actively communicate with others during the event itself. The active engagement might be another reason for the informal and convivial atmosphere onsite.
The next edition is planned for June 4-5, 2024, check out https://ecosummit.net/berlin for updates and tickets.
GreenTech Festival in Berlin, Germany
Regrettably, the GreenTech Festival 2023 happened to overlap with the EcoSummit. That is why we decided to purchase a discovery ticket specifically for the last day of the GreenTech Festival to explore its exhibition. Judging by the exhibitors, the core topics of the event are:
Clean transportation
Clean water
Smart city
Climate solutions
We found it to be an inspiring event that offered the opportunity to connect with bigger industry players from the above-mentioned sectors. For instance, participants had the chance to meet representatives from GROHE, Lufthansa, Audi, Skoda and German public transport systems working on smart city and mobility solutions of the future. The lineup of conference speakers included German ministers, the CSO of Google, the CEO of Deutsche Bahn, and other influential figures.
Personally, we were delighted to meet the company South Pole and gain a better understanding of their climate software solutions. Additionally, we got enthusiastic about a smart city solution that not only benefits people but also promotes the well-being of ecosystems: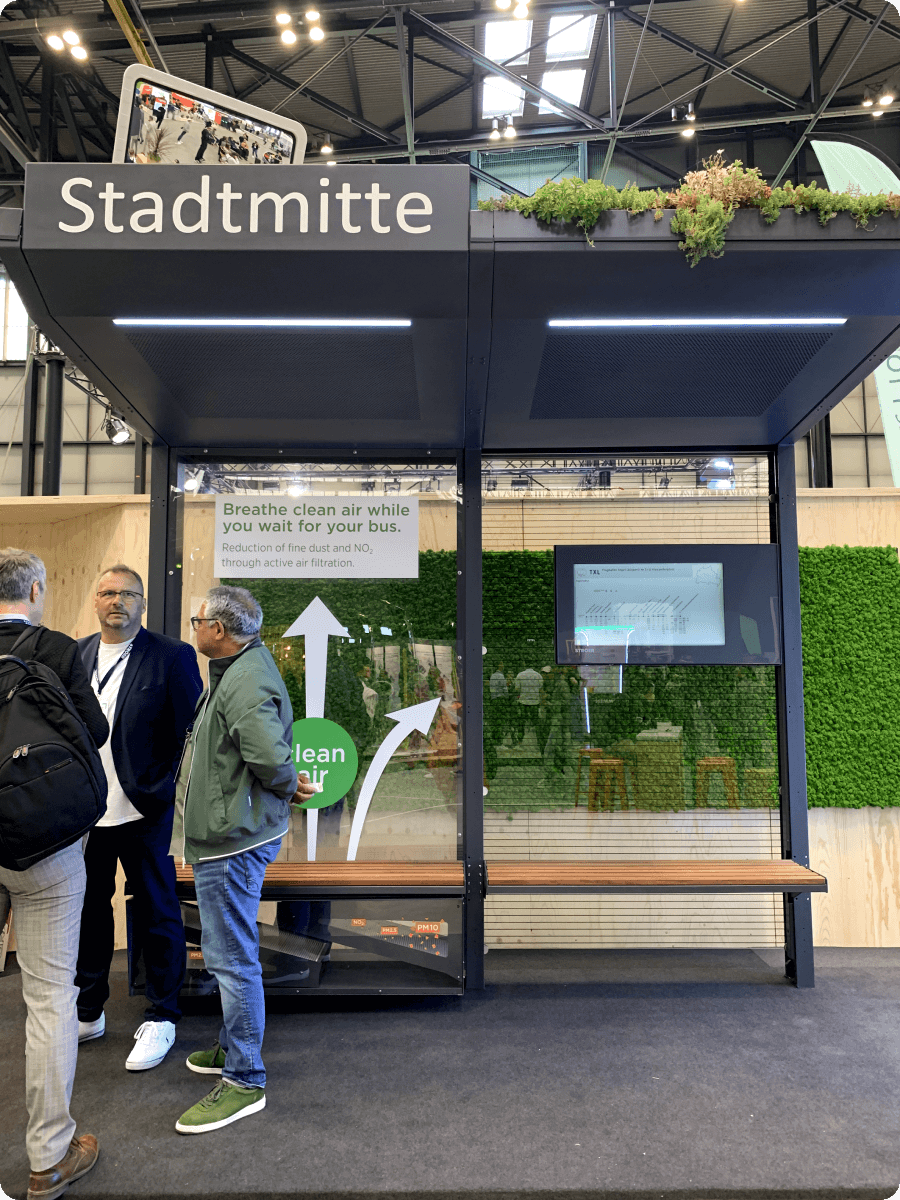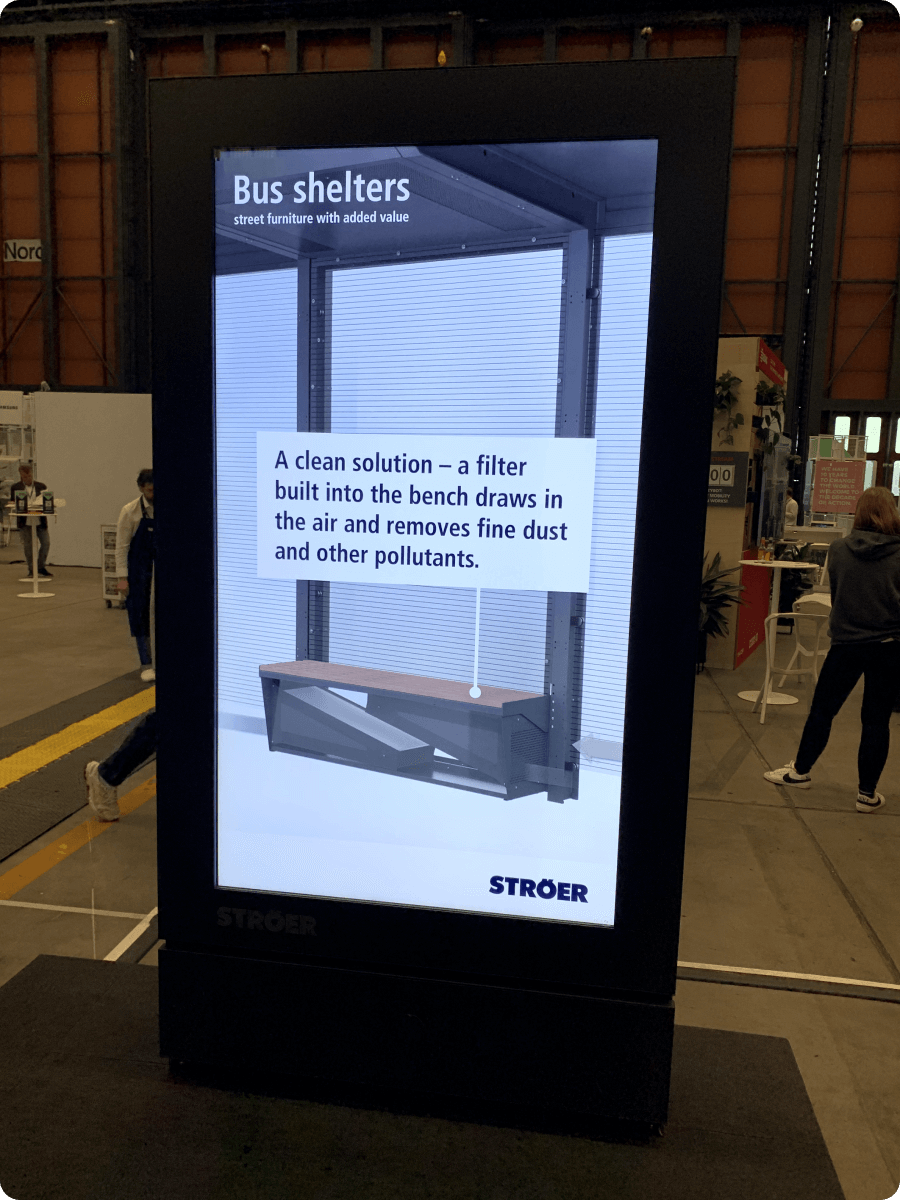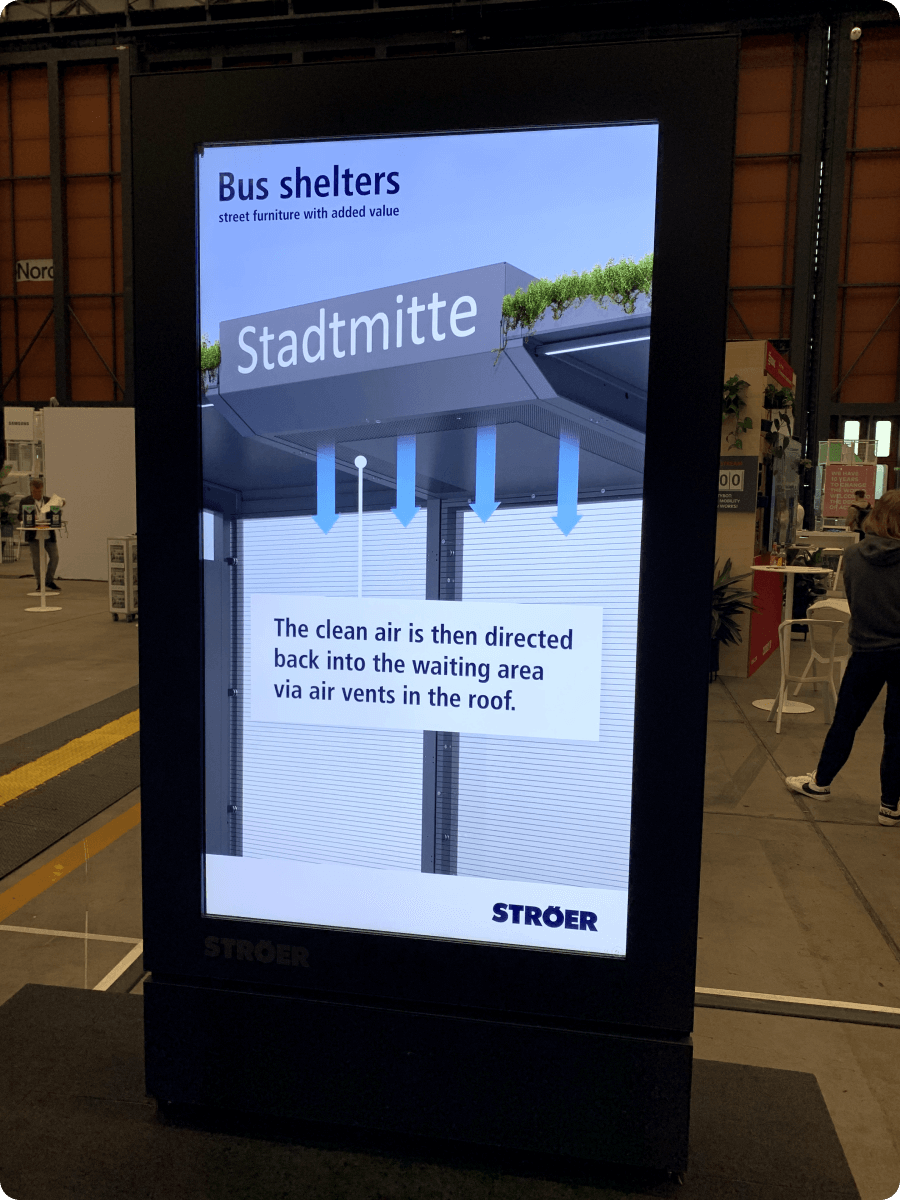 Such bus shelters:
Use upcycled wood for benches
Have a complex system to purify the air
Serve as a habitat and food source for insects all year round
Help to cool the environment in hot weather
Have intelligent on-demand lighting in the waiting area
Turn sunlight into electricity for the e–ink timetable or the lighting
Other examples of climate solutions we liked at the exhibition include smart cooling textiles and packaging made from beeswax: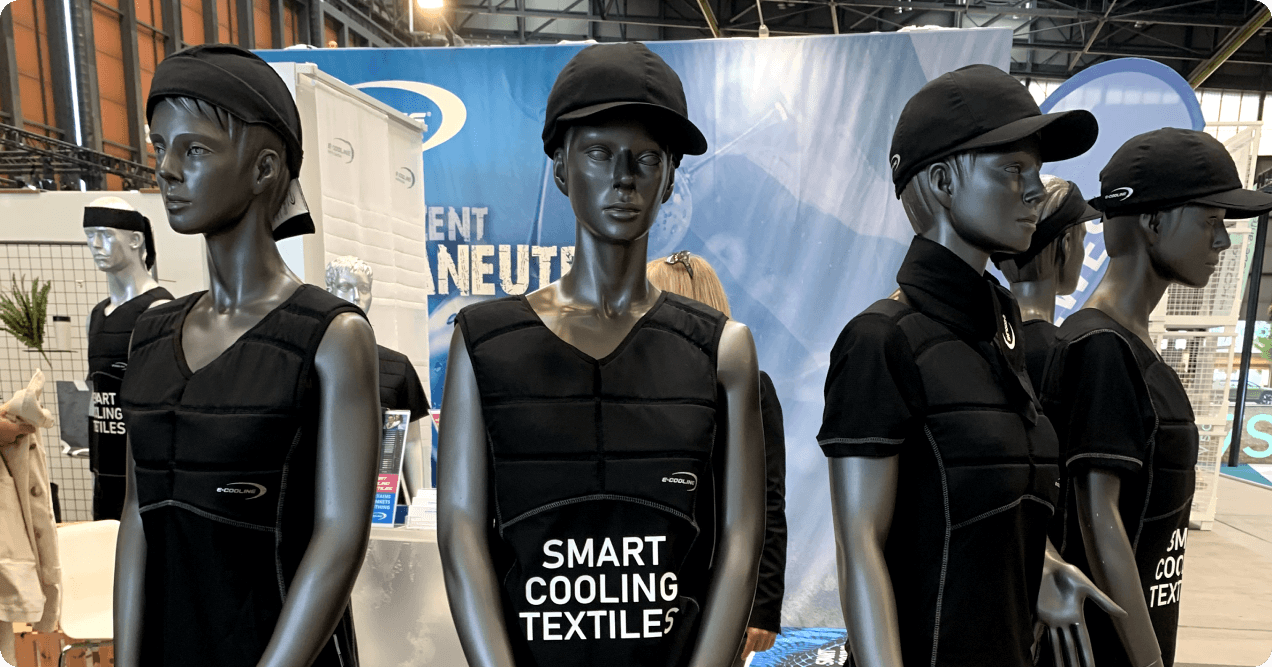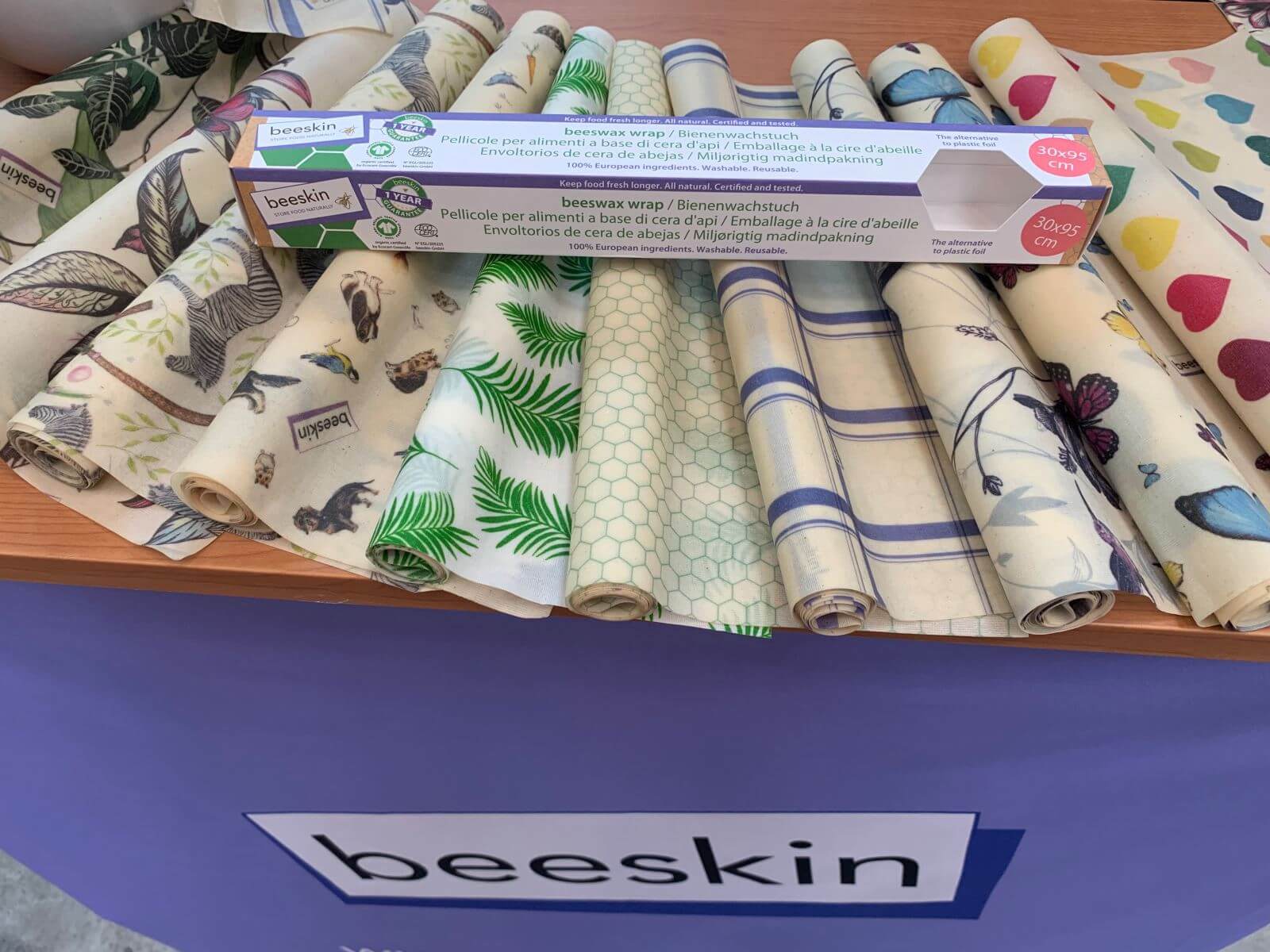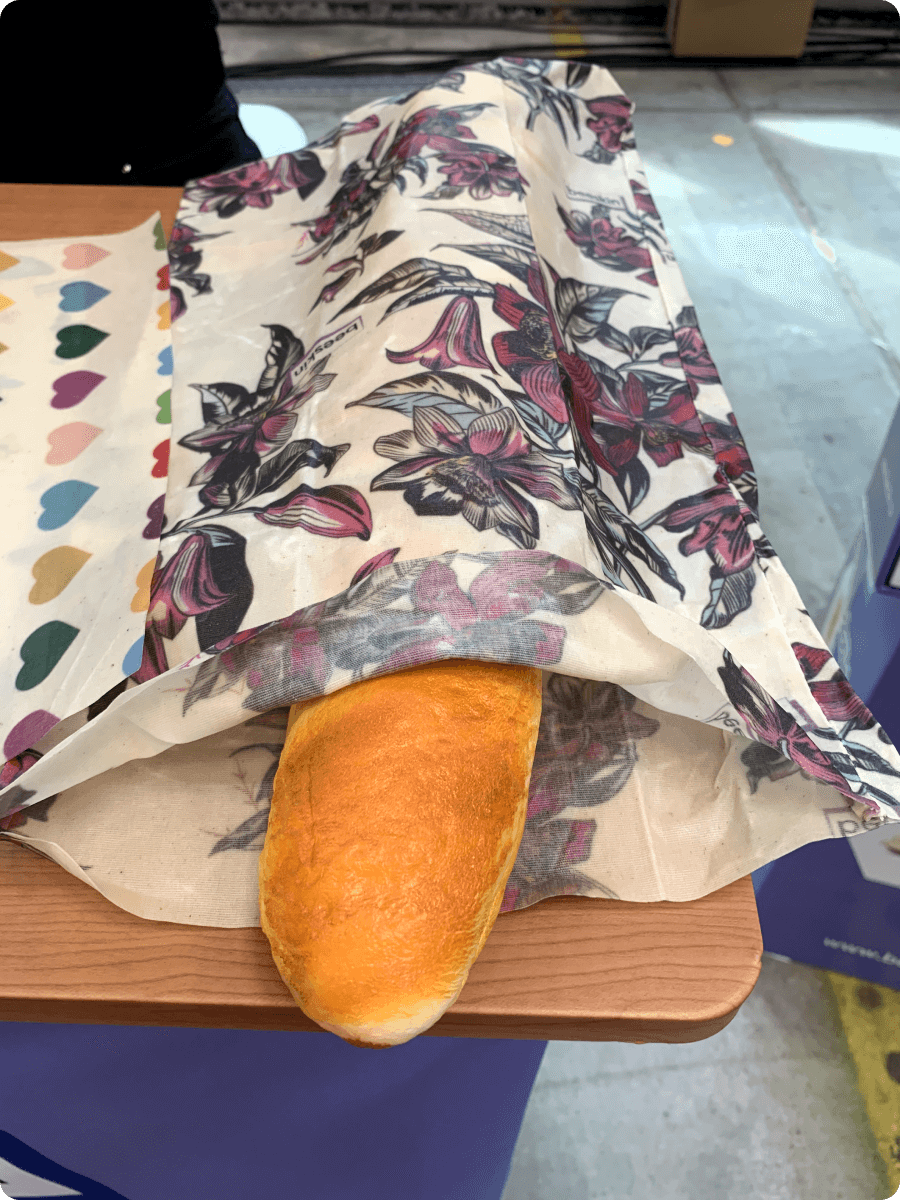 To summarise, this is a great event for establishing influential connections and gaining insights into key trends within the sectors mentioned. However, it may not be the most suitable event for raising funds.
See upcoming European climate tech events in our next blog post
Expert Climate Tech Marketing
We consider it a good problem if you have numerous climate tech events to choose from. Given the critical nature of the climate crisis and its existential threat, the more such events, the better. Both the organizers and participants of these events embody a remarkable combination of entrepreneurial spirit, innovation, and a profound understanding of the climate emergency we face.
As an experienced climate tech marketing agency, we are delighted to support and promote such companies, elevating their visibility and amplifying their message, ensuring their climate solutions are used far and wide. 
Are you gearing up for a climate tech conference or event? You may want to ask us to:
Research Research and shortlist the events where you would meet the maximum number of people from your target audience
Connect Schedule meetings with relevant attendees and media, ensuring you connect with the right people to maximize your opportunities
Design Select a booth that stands out, design compelling materials and handouts that grab attention, and propose original giveaways
Coordinate Coordinate all the logistics with the organizers, print house, etc. </li class="climate-tech-marketing-item style1″>
Represent Prepare clear presentations for your participants and convincing speeches for your speakers

Please feel free to schedule a video call to discuss the details!

GO!
Previous post
Next post