Orange Bird is sincerely and deeply concerned about the climate crisis. To help mitigate the ongoing threat, we have been marketing cleantech and climate tech companies since 2017. Our proven experience as a climate tech marketing agency enables us to effectively support versatile businesses that develop and provide climate solutions: from cleantech and renewable energy to AgriTech and carbon capture. As you will quickly see when you start working with us, we're devoted to delivering excellence in climate tech marketing to brands who strive to preserve our planet.
Why Do You Need a Climate Tech Marketing Agency?
Society is increasingly willing to replace polluting products with clean technologies and innovative climate solutions. However, it still takes specialist knowledge and expertise to find the right audiences and cost-effective channels.
We also understand that sustainability and profitability are not mutually exclusive and we create climate tech marketing campaigns that help you to achieve both your environmental and commercial objectives.
By choosing us as a climate tech marketing agency, you'll gain access to a multi-disciplinary team with extensive climate tech marketing experience and industry knowledge.
We help climate tech brands to:
Establish viable markets for products or services
Define target audience(s)
Identify valuable buyer personas
Develop brand identity
Raise brand awareness
Map customer journeys
Increase engagement
Implement successful marketing campaigns
Achieve an optimal ROI
Become climate tech industry leaders
Our Climate Tech Marketing Services
As a full-service climate tech marketing agency, Orange Bird provides a variety of marketing services, including:
Marketing Strategy
Brand Development
SEO
Advertising
Lead Generation & Nurturing
Content Marketing
Social Media Marketing (SMM)
Media & PR; Analyst Relations
Marketing Automation
Website Design and Development
Get a free quote
Examples of Results We Achieved for Climate Tech Clients
Using agile methodologies and consistent optimization techniques, we create and execute campaigns that deliver maximum performance and an enhanced ROI, which is why our results speak for themselves!
Website Design and Development for Cleantech Company
Orange Bird developed a custom website builder for SurfCleaner so the company could create their own webpages based on design blocks and various elements with multi-language functionality.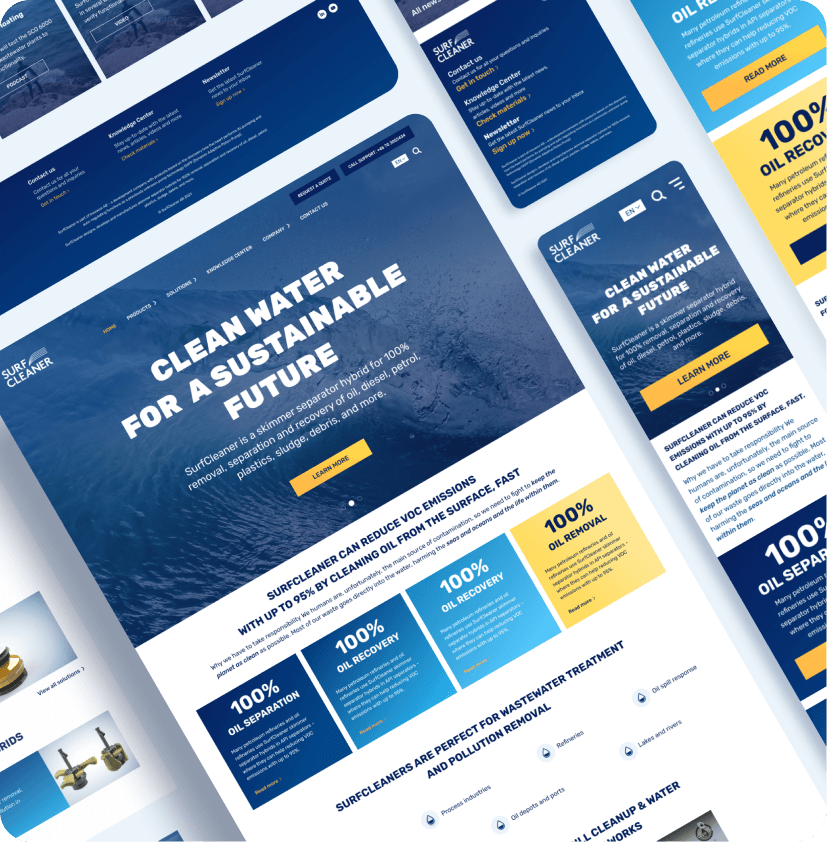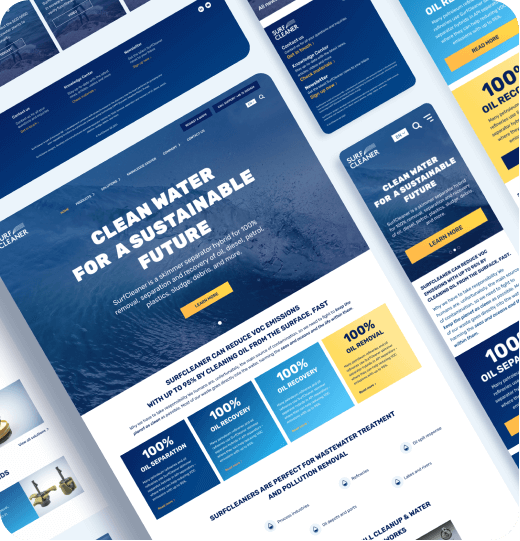 Email Marketing for Climate Tech Company
Website traffic increase:
Contact submission increase
669.23%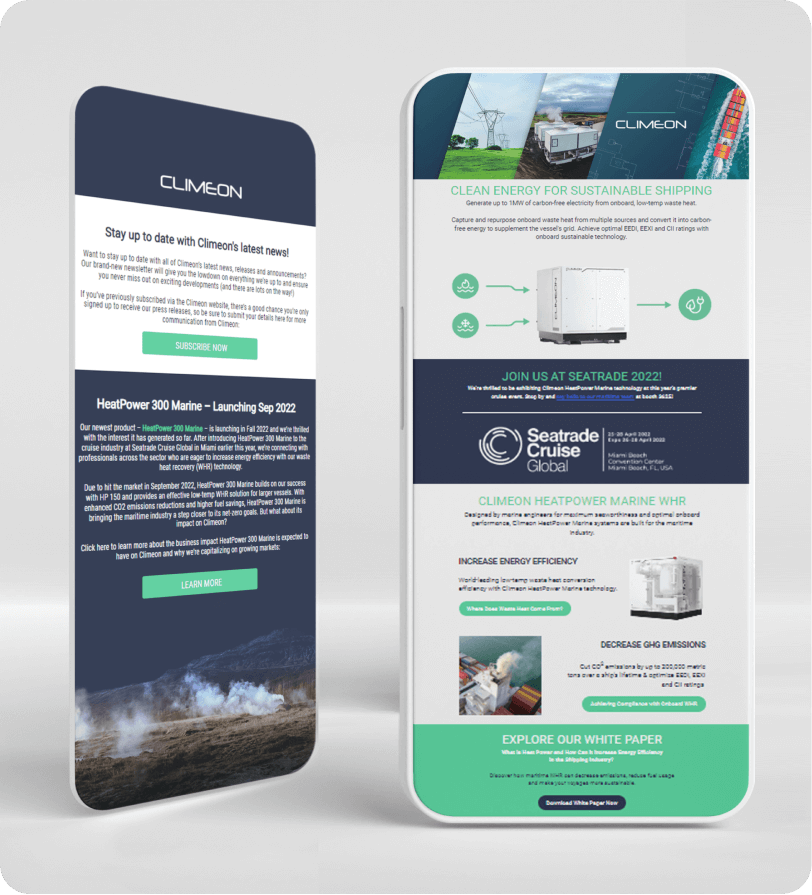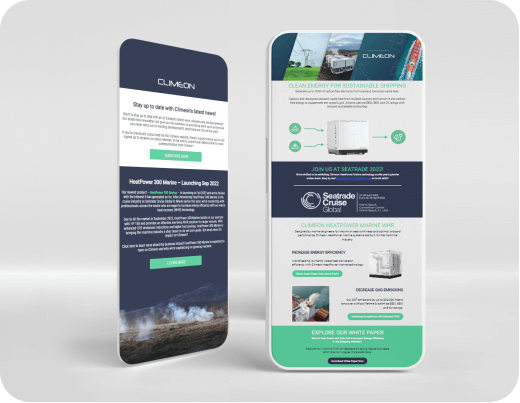 PR and Awards for AgriTech Company
Successfully applied for and was awarded the prestigious Solar Impulse Efficient Solution label, which recognises technologies, solutions and companies that protect the environment while generating profits.
Secured coverage in numerous leading industry publications, including AgFunder, Food Navigator and The Spoon.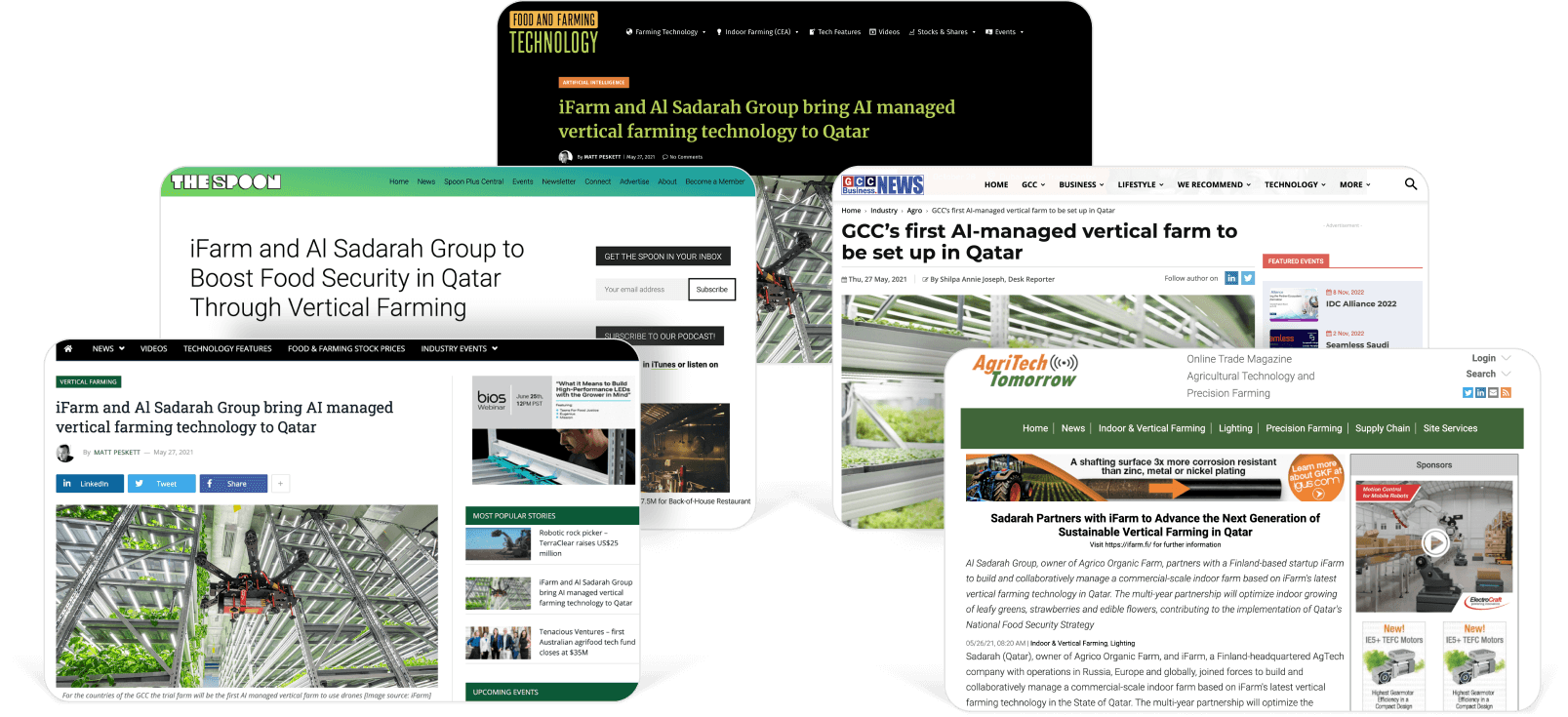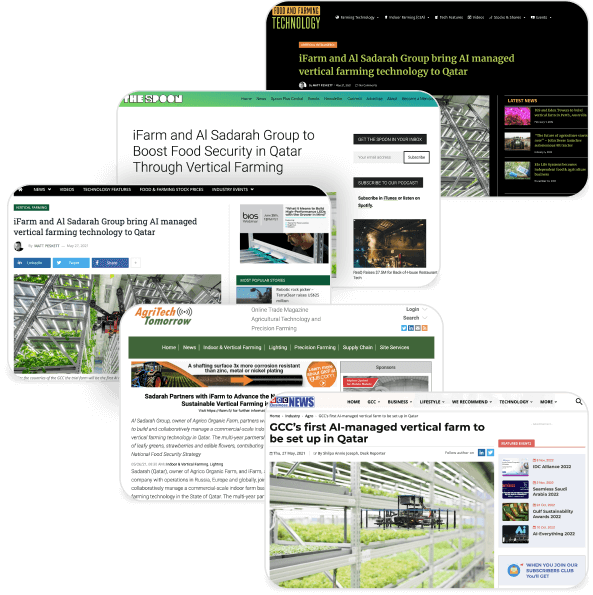 Social Media Marketing for Climate Tech Companies

Increased organic LinkedIn followers over a three month period
Secured further gains with an increase in organic followers within 90 days
Reactions increased by
675.8%
Comments increased by
1,211.1%
Shares increased by
658.1%
Content Marketing for Climate Tech Clients
We provide multi-language content marketing services for climate tech companies, enabling you to grow your business across multiple markets. Take a look at a selection of our recent White Papers, blog posts and articles:
Find out how to optimize your
climate tech marketing now!
Contact us
What Our Climate Tech Clients Say About Us
"We are highly satisfied with the excellent results. Special thanks to the team for their conscientious approach and positive attitude. I recommend this agency to everyone, especially if you work in the field of clean technologies and sustainable development."
"After working with other marketing agencies in the past, we're confident that Orange Bird goes over and above to deliver outstanding cleantech marketing services in a cost-effective and measurable way. Their actions are always results-driven, campaigns are consistently monitored, and real-time project updates are available via shared platforms, which makes it easy for us to collaborate. We're delighted to be working with the Orange Bird team and strongly endorse the agency's innovative and effective cleantech marketing services".
"When searching for a marketing agency to support Climeon's team, it was important for us to find a team that could understand our technology and complex market space, had solid B2B marketing experience and a wide array of marketing expertise. Finding an agency that shared our passion for innovative climate solutions was an added bonus that we were thrilled to find.
Orange Bird, from the start, has exceeded our expectations in every way. We were immediately impressed by the organisation and transparency they provide in all of the work they do. They quickly undertook the challenge of learning our complex technology and market space and in a short time developed a thorough understanding of our business.
They are a pleasure to work with and always seem to be one step ahead. They take on every project with enthusiasm and never need more than a quick chat to deliver beyond our expectations. We are grateful for the value they have added to climate tech marketing at Climeon and would recommend Orange Bird to any company looking to increase their market potential."
Ready to get started? Let's go!
If you're a climate tech brand with a genuine climate solution, we'd love to hear from you. Whether you're looking for support with a specific climate tech marketing service or you're eager to partner with a full-service climate tech marketing agency to develop and implement a winning marketing strategy, our team will impress you with dedication and results.