If you feel your product or service can be truly valuable for a bigger number of large and enterprise-grade companies than currently served by you or if you would like to improve credibility for your company among investors, we would recommend building authentic relations with analysts who regularly publish authoritative reports and consult your potential customers and investors on the vendors, technologies and products they can trust. Examples of analyst firms include BloombergNEF (BNEF), Verdantix, Cleantech Group, Gartner, and Forrester Research.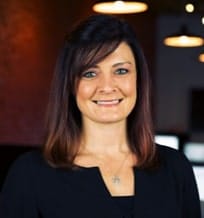 Sonya Hansen VP of Marketing, Targetprocess Orange Bird helped us establish our name with top-tier analysts like Forrester and Gartner. Through the relationships that Orange Bird built, we were able to solidify strong placements in multiple analyst reports and use them for third-party validation for prospects and opportunities. Orange Bird's specialist took the time to act as a part of our team and build deep knowledge of our product and industry so that Targetprocess was always represented in the best way possible. She guided our creation of demos ensuring that each of the key criteria was addressed. As a result, we gained visibility and recognition, which helped us increase our footprint in the industry and provided momentum for our company moving-forward.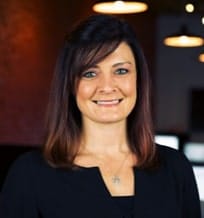 Sonya Hansen
VP of Marketing, Targetprocess
Services
Orange Bird has successful experience of building analyst relations on behalf of both big corporates and smaller companies and we will be excited to help with:
Definition of your Buyer Persona's (i.e. people who take the decision to purchase a product or service like yours for their organization)
Creation of the database of analysts who influence your Buyer Persona's
Analysis of the analysts' research reports and publications
Regular and well-thought-out contact with the analysts who advise your target market
Pitching analysts with the information that can help them decide if they want to feature your product or company in analytical reports and keep you in the shortlist of vendors to recommend when consulting your potential customers
Positioning your offering in the manner which helps to ensure that the target audience realizes the value of your offering and analysts broadcast it in the right way
Arranging and conducting analyst briefings
Preparation of materials you may need for analyst briefings
Decision on and/or selection of services of an analyst firm for your company
Collaboration with analysts on your behalf within your preferred scope of the services from the analyst firm
Related Publications
Orange Bird
Leader of the Flock, CEO
Analyst Relations Can Be Most Helpful for Winning Enterprise Customers
When planning your communication strategy for fostering analyst relations, it is important to understand who analysts ARE and who they are NOT.