on Monday February 18, 2019
Understanding Sustainability with a Sustainable Creative Agency
Orange Bird – Agile marketing agency unites people who are concerned about climate change, the acceleration of it by human activity and the consequences it can cause globally. Here we would like to concentrate on the origins and brief history of sustainability, its modern meaning, the resources and the events which can be helpful for those who are willing to make their business sustainable or already have a sustainable business and would like to develop it further.


Sustainability: origins and brief history

As reported by Google Trends, the interest in sustainability is growing.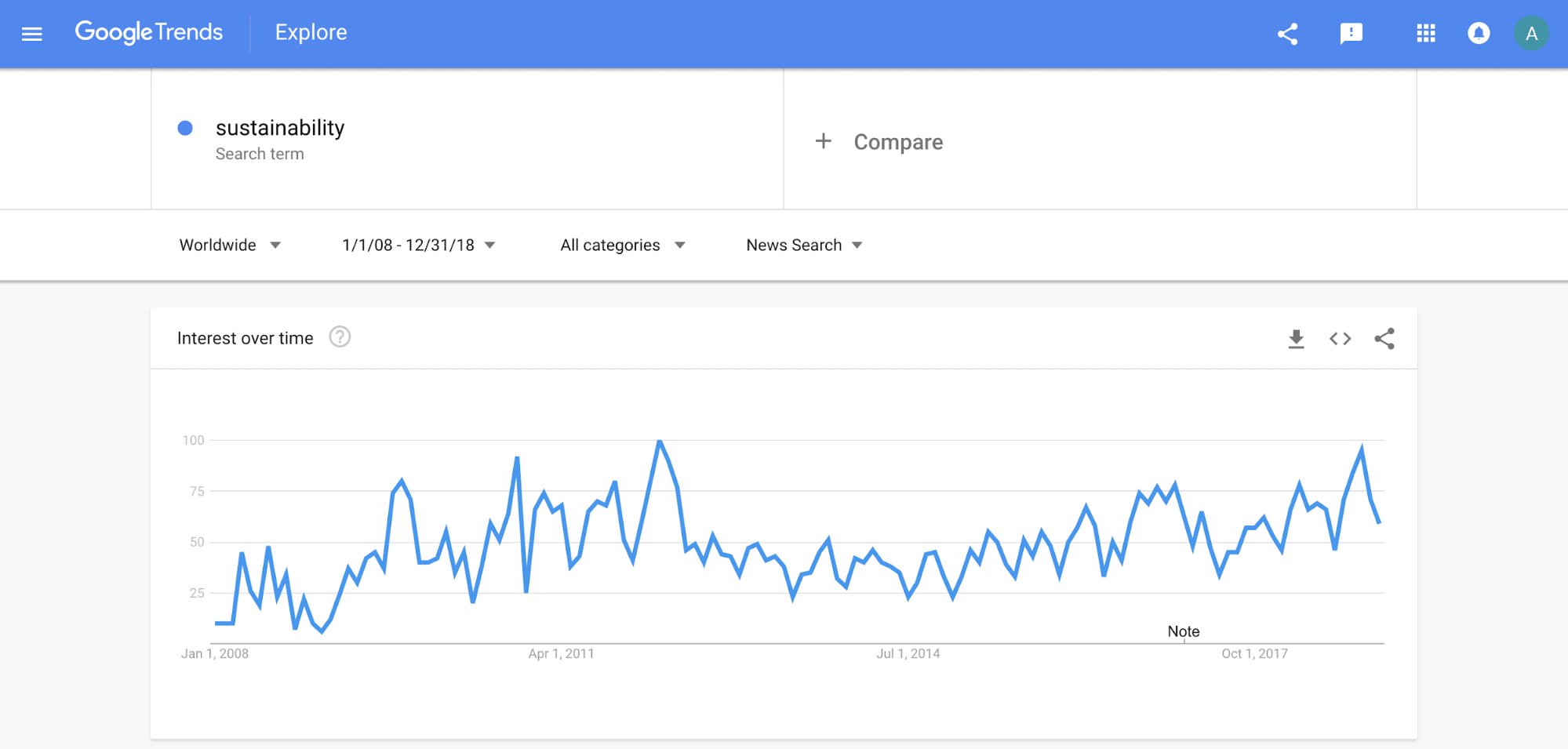 "Sustainability" is, however, used in very different contexts and with various connotations. Often, sustainability is related to the topics of environment, sociology and economy. Sometimes it's also linked to technological, cultural and political issues.
Due to this interchangeability, there is some confusion as to what it actually means. For example, only 59% of people claim to understand the word (Source). There is no clear consensus on the meaning, even among experts and people professionally working with the term: Casey Dunning — a senior policy analyst at the Center for Global Development — says: "Ask any given analyst and you would get a different definition on any given day". He even calls the question about sustainability a million dollar question (Source).
Exploring the roots of a word can help us to understand its meaning. "Sustainability" is derived from the Latin "sustinere" (tenere, to hold; sub, under) which formed the general meaning of "sustain" as well as "maintain", "support", or "endure" (Source).
Modern online dictionaries of the English language define "sustainability" as:
the quality of being able to continue over a period of time (Source);
the quality of causing little or no damage to the environment and therefore able to continue for a long time (Source).
While we agree that durability is highly important and welcome in business, in our blog post we will focus on the second listed meaning of "sustainability" as this is closer to the goals of this post. We will try to discover why and how this particular meaning rose to the top and became prevalent over the first one.
Its origins have already been tracked by Kira Gould and Lance Hosey in their book "Women in Green: Voices of Sustainable Design" (2007). According to their research, the concept of sustainability in the second meaning appeared in 1972 in "The Limits to Growth", a study of the Earth's carrying capacity in relation to the population explosion (when there were half as many people as today). Kira Gould and Lance Hosey provide the following quote as a proof:
"It is possible to alter these growth trends and to establish a condition of ecological and economic stability that is sustainable far into the future. The state of global equilibrium could be designed so that the basic material needs of each person on earth are satisfied and each person has an equal opportunity to realize his individual human potential" (
Source
).
The early 1970s witnessed the realization that we, as humans, need to find an equilibrium in our development. It's a shame the realization came 260 years after the invention of the steam engine and the ensuing and far-reaching industrialization epoch, but good that it eventually happened. Studies like "The Limits to Growth" gave rise to the "sustainable development" movement.
Subsequently, in the early 1980s the UN General Assembly stated that there was a heavy deterioration of the human environment and natural resources. To rally countries to work and pursue sustainable development together, the UN decided to establish the Brundtland Commission (Source). One of the results of the Brundtland Commission's work was the report released in 1987 called "Our Common Future" with a clear definition for "sustainable development":
"sustainable development is development that meets the needs of the present without compromising the ability of future generations to meet their own needs" (
Source
).

Sustainability in the XXI century

In 1992 the first Earth Summit was held with the goal to build a global partnership for sustainable development. A number of similar important events followed, which in January 2015 culminated with the definition of Sustainable Development Goals by the United Nations General Assembly. The 17 Goals were set to help transform our world by 2030, in accordance with sustainable development principles for peace and prosperity for people and the planet, now and into the future. The goals are interdependent and broad, and each of them has a list of targets to be achieved. They recognize that ending poverty, improving health and education, and fostering economic growth must go hand-in-hand with tackling climate change and working to preserve our oceans and forests. Afterwards, numerous countries incorporated these goals in nationwide programs to help achieve the targets by 2030.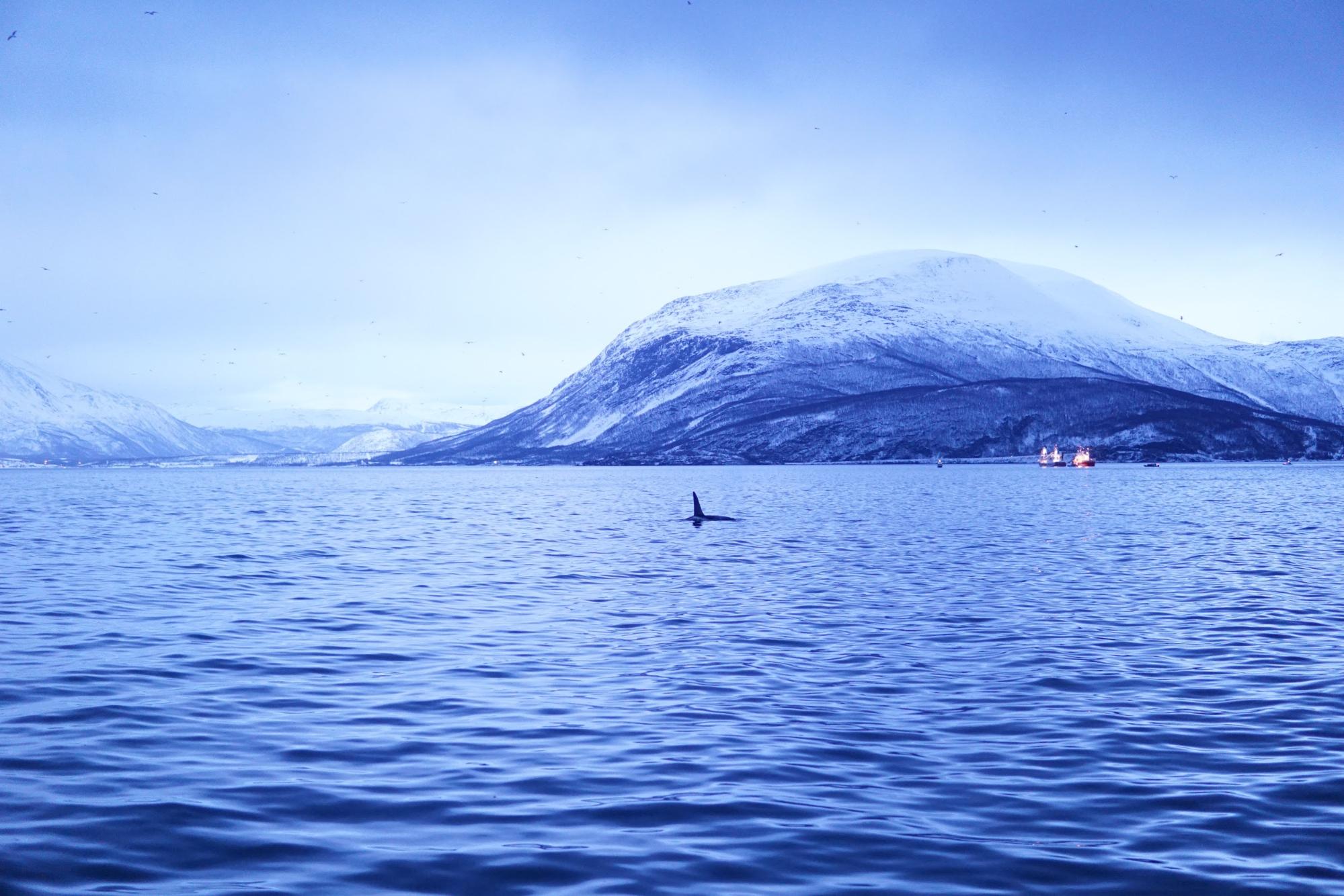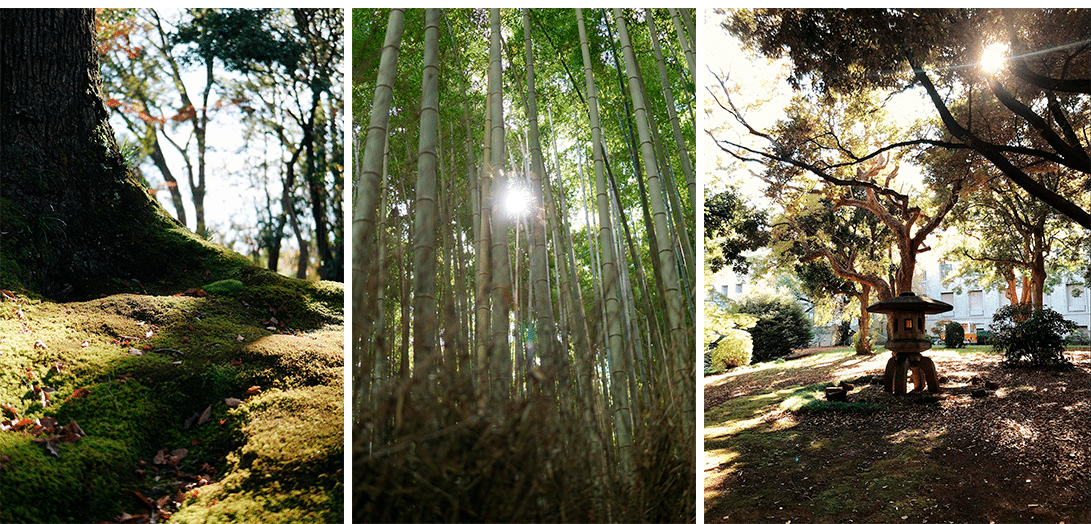 Norway and Japan, photos from the authors' archive
Another major international agreement signed in the landmark year of 2015 was the Paris Agreement on Climate Change. Leaders of around 200 countries agreed on the measures required to limit global warming to an increase of 1.5 °C above pre-industrial levels, and to avoid further acceleration by human activity.
Such developments have proved a serious attitude towards environmental problems at the governmental level in many countries. The resulting national and international programs started to route investments, and economic policy in general, towards sustainability. This spurred the concept of a circular economy, which heralds a new paradigm for global development, where instead of creating waste we reuse everything. A circular economy is regarded as a viable and desperately needed strategy, not only to reconcile economic development with environmental protection, but to maximise the chances of avoiding the most dangerous impacts of climate change while making the global economy regenerative and abundant. This can be achieved by designing and manufacturing products and materials that have continuous and infinite life cycles.
However, according to the report revealed at the World Economic Forum in Davos in January 2019, the global economy is only 9% circular (just 9% of the 92.8 billion tonnes of minerals, fossil fuels, metals and biomass that enter the economy are re-used annually) and the trend is negative. So, we are heading in the wrong direction by pumping more and more waste into our environment while greenhouse gas emissions are on the increase. Coupled with rising population, the global warming problem becomes more complex and acute.
We believe lasting change must come from a global shift in priorities within each sector. As businesses, we must take a lead role in creating this transformation by continuing to inform the consumer and by elevating sustainable practices and products. To make our own contribution, we as marketers decided to focus on promoting the companies that foster sustainability. We believe in new marketing and want to help more consumers and organizations switch to the products and services designed to help preserve the environment and tackle climate change.

Homo Sustainabilitus

We are strongly concerned that we, as humans, are heading in the wrong direction and the sustainability movement is not growing quickly enough. Though marketers ourselves, we would prefer the interest in sustainability to be stronger than in marketing, which is the current situation according to this graphic from Google Trends: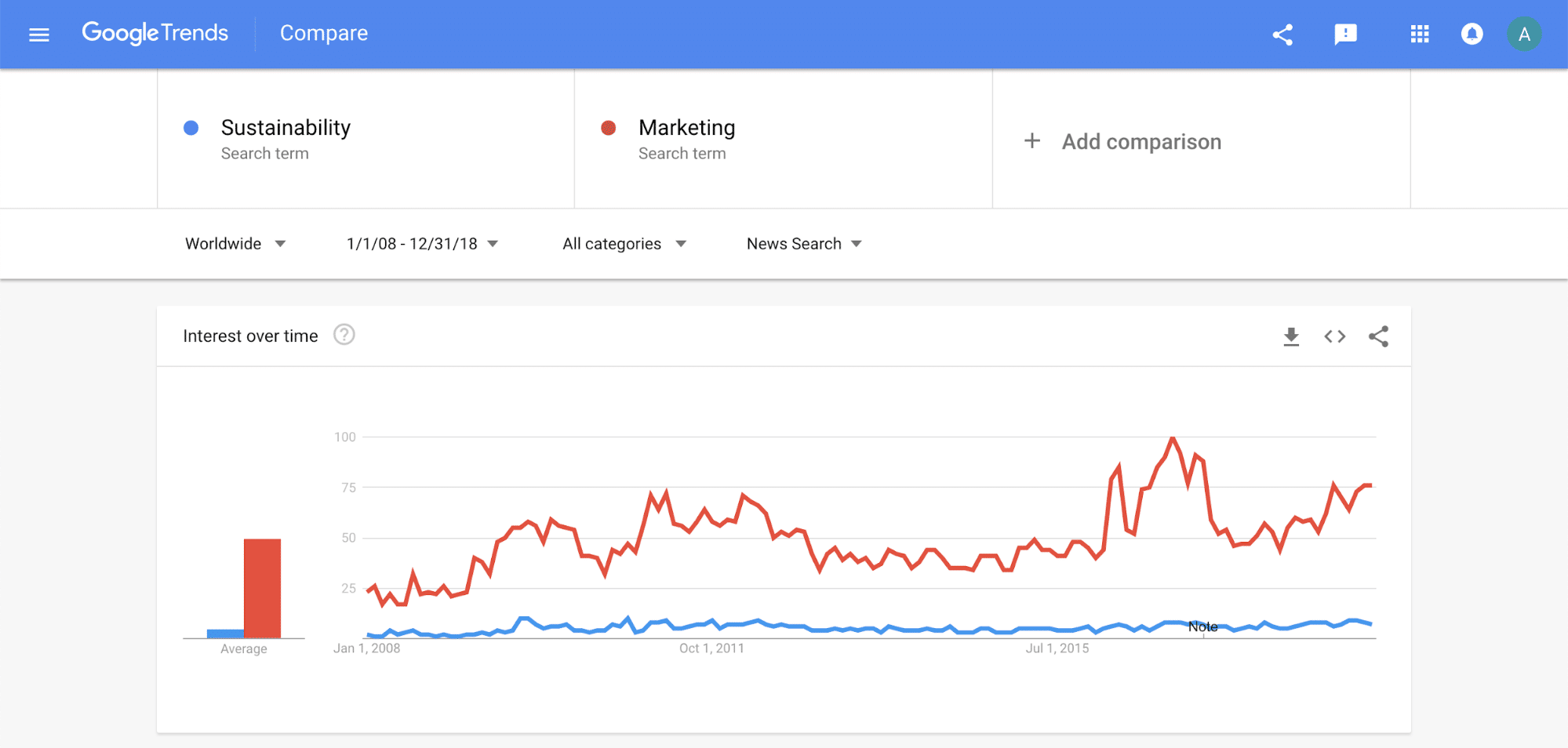 We believe sustainability is the most pressing necessity for humankind and agree with the following sad meme:
The only #10YearsChallenge you need to care about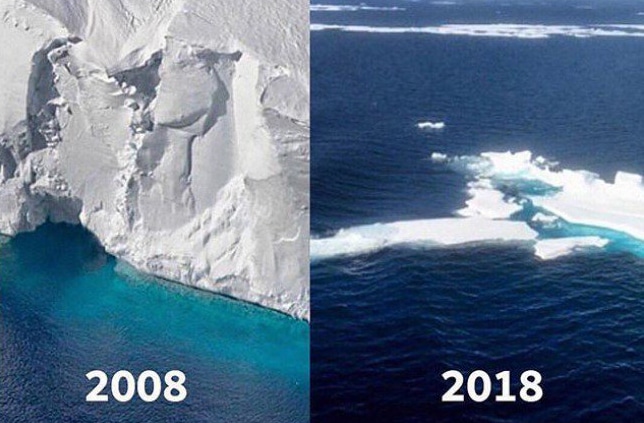 The compounding environmental problems made the durability of materials and goods (see the first meaning of sustainability) less significant than the quality of causing no damage to the environment (i.e. the second meaning mentioned above).
Along with this, we are happy to see more and more people and businesses recognising the need for harmonious relationships between people, the economy, and the planet, and the fact that a new reality is based not on a take-all mentality, but on a use-all mentality. The core values are quality (not quantity), paying now (not later), and living within your means (Source). As a result, an ever increasing number of people consider sustainability to be the new ethical compass and norm of living. People have become conscious of their purchasing choices, welcoming circular products and companies. Such people understand that it's time to put an end to consumerism and reign in industrialization if we want to preserve our own habitat and that of other species. Here is The Guardian's view on the first steps you could make on your way to sustainability.
Likewise, we call upon every business to shift to sustainability. After all, do we not start businesses to create something good and valuable? Can there be greater value when so much is at stake for our target audience, i.e. the people we start our businesses for? Share your opinion!
While we believe such a transformation should begin with each person and each business, it's impossible to achieve without a centralized and global approach. One of the organizations facilitating such an approach is The Intergovernmental Panel on Climate Change (IPCC), founded by the United Nations to assess the science related to climate change.
This organization estimates that there are 12 years left for us to limit global warming to a maximum increase of 1.5C, beyond which even half a degree will significantly worsen the risks of drought, floods, extreme heat waves, displacement, and poverty for hundreds of millions of people across the world. Debra Roberts, a co-chair of the working group on impacts, said: "This is the largest clarion bell from the science community and I hope it mobilises people and dents the mood of complacency". The main finding of his group was the need for urgency.
At Orange Bird Agency, we hope to make this clarion bell heard by more people and businesses. Climate change is occurring more rapidly than expected. We propose acting much faster as well. To live up to our title of "homo sapiens" and the wisdom it presupposes we need to turn into "homo sustainabilitus".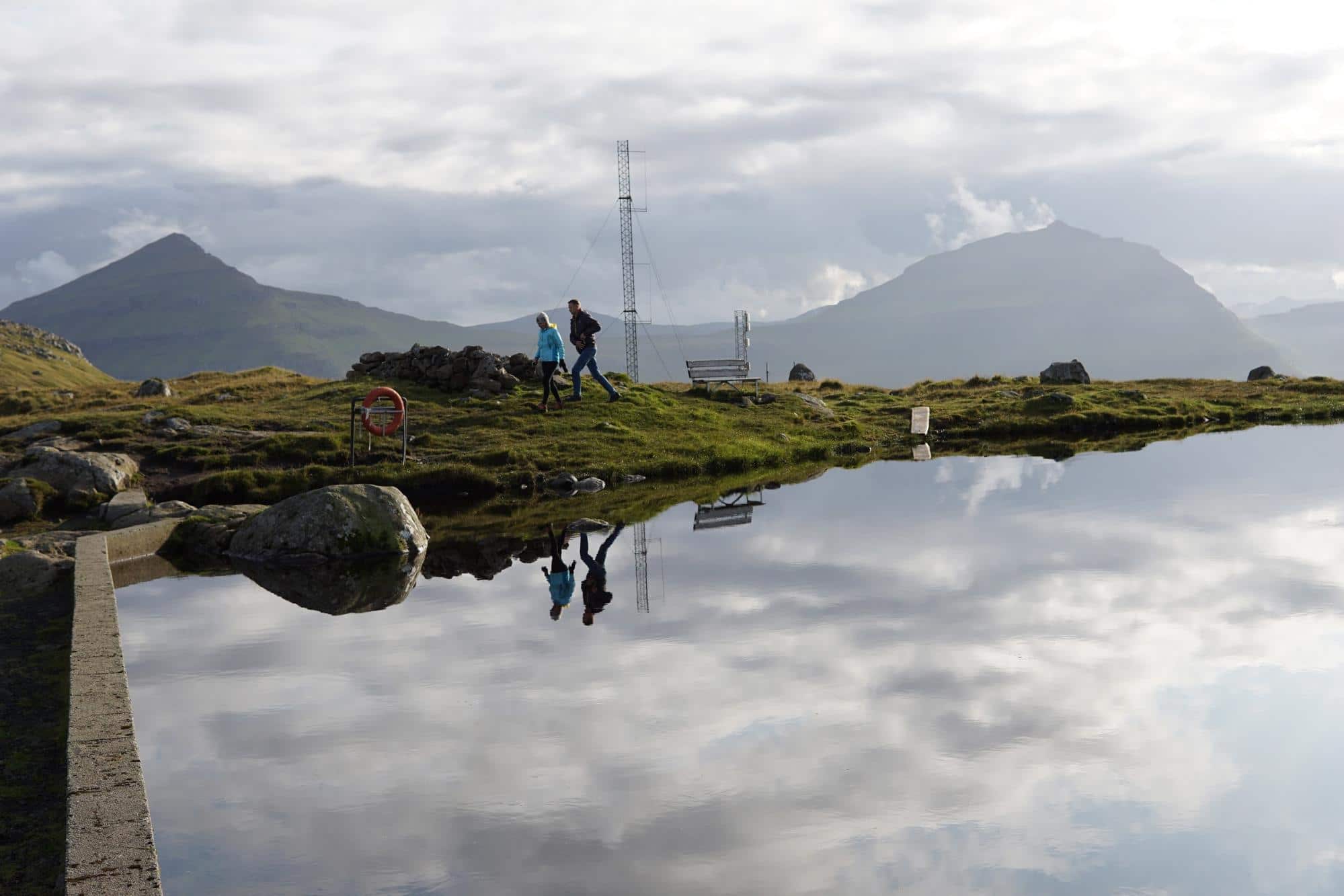 The Faroe islands, photo from the authors' archive

Additional resources on sustainability

If you are still confused and do not have a clear idea of what sustainability actually is, review the following materials from people involved in sustainability, who view it from different perspectives:
Jaimie Cloud, being a passionate educator "inspiring young people to think about the world, their relationship to it, and their ability to influence it in an entirely new way", shares a very simple definition for sustainability in her TEDx Windham video. It was invented by the child Jaimie was working with and is beautifully succinct: «Sustainability – when people get what they want without trashing the world, so animals and other people can get what they want and need».
Chris McKnett, the head of State Street Global Advisors' Environmental, Social and Governance Investing (ESG), integrates sustainability thinking into the investment process. In his TED speech called "The Investment Logic for Sustainability" he demonstrates that nowadays sustainability goes hand-in-hand with financial flows.
Leyla Acaroglu is a sustainability strategist, social scientist, and educator. In her inspirational speech at TEDx Melbourne she shares a very innovative approach to understanding sustainability. Not surprisingly, it is called "Why We Need to Think Differently About Sustainability". Simply put, Leyla relies on the belief that everything in nature is connected and we, being an essential part of nature, make choices on a daily basis that have unintended consequences. This shows that Leyla Acaroglu views sustainability as a very wide concept. Firstly, it's about self-preservation. Secondly, it's understanding. Thirdly, it's doing more with less. Finally, the most unique conclusion Leyla makes is that sustainability is a catalyst for innovation. It's not a problem, but an opportunity. "And we need to start thinking about it" – Leyla says (Source).
Another source of valuable information about the latest connotations of the sustainability concept is a documentary called "The Rise of Sustainability".
The movie reaffirms that the modern term "sustainability" encompasses a whole paradigm shift in our understanding of the world and our place within it. It affects all aspects of the economy and encourages us to rethink how we manage and design systems in the 21st century. The resulting new economy could be called a "sustainable economy". The problems we have today can't be solved with old approaches and methods. Our thinking about change and innovation require a full transformation based on the principles of sustainable development. That's what the UN General Assembly actually meant with the announcement of the above-mentioned Sustainable Development Goals back in 2015.
More films and documentaries on sustainability

Sustainability Events

To meet sustainability experts in person, to scoop practical ideas, and to find partners for joint actions, consider the following events:

GreenBiz 2019

Annual event for sustainable business leaders to join 1,200+ of the world's brightest thinkers and most influential sustainability leaders for an unparalleled look into the pressing challenges, emerging trends and biggest opportunities in sustainable business today.
Dates: February 26 – 28, 2019
Location: JW Marriott Desert Ridge, Phoenix, AZ, USA
More info: https://www.greenbiz.com/events/greenbiz-forum/phoenix/2019/speakers

Sustainability Summit 2019

The fourth edition of The Economist's Sustainability Summit will discuss the progress of the sustainability movement, and assess where and how policymakers, financial institutions and business leaders should act. Bringing together industry leaders, policymakers, entrepreneurs and researchers from around the world, the Sustainability Summit will assess what businesses need to achieve and chart a path for getting there.
Dates: March 21, 2019
Location: London, UK
More info: https://events.economist.com/events-conferences/emea/sustainability-summit-london/#overview

2019 CleanTech Forum Europe, Stockholm

This will be the 15th edition of the CleanTech Forum. You can expect to meet around 400 attendees from 25+ countries, ranging from high-level corporate and investors, to disruptive cleantech startups looking to make a sustainable impact.
Date: May 21-23, 2019
Location: Stockholm, Sweden
More info: https://www.cleantech.com/event/cleantech-forum-europe/

Circularity 2019

Circularity 2019 will bring together more than 500 thought leaders and practitioners to define and accelerate the circular economy.
Through inspirational meetings, interactive breakouts, hands-on design charrettes, networking events and a solutions-focused expo, Circularity 19 will inspire, inform and empower participants to seize the opportunities of the emerging circular economy.
Date: June 18 – 20, 2019
Location: Minneapolis, MN, USA
More info: https://www.greenbiz.com/events/circularity/minneapolis/2019

Verge

The VERGE 19 conference and expo is the platform for accelerating a clean economy. The event convenes a high-powered audience of more than 2,500 leaders — from companies and utilities, city and regional governments, policymakers, NGOs, solution providers and startups — to explore scalable solutions at the intersection of technology and sustainability within three dynamic and influential markets: clean energy, transportation and mobility and the circular economy.
Date: October 22 – 24, 2019
Location: Oakland, CA, USA
More info: https://www.greenbiz.com/events/verge-conference/oakland/2019
Previous post
Next post