on Friday February 22, 2019
10 Circularity & Waste Management Events in 2019
The third post in our CleanTech Events series lists events for circularity and waste management. As mentioned in our article about sustainability circular economy can not only reconcile economic development with environmental protection, but maximise the chances of avoiding the most dangerous impacts of climate change. That is why we hope so much these events will help circular businesses, their potential investors and partners to meet each other and join forces.
If you need any help with preparation for these conferences and want us to design booth materials, handouts or propose original giveaways, please feel free to contact Orange Bird. We can also pre-schedule and follow up on the meetings with attendees and media.
(All events are listed in order of date in 2019)
World Resources Forum 2019

Date: 24-27 February 2019
Location: Antwerp, Belgium
The event unites international organizations like UN Environmental, local authorities, environmental companies and universities. The key theme of the conference is 'Closing Loops – Transitions at Work' which means the focus is on practical application of knowledge and theories. Attend inspiring sessions, challenging workshops and benefit from practical site visits.
To find out more about World Resources Forum 2019, click here!
GreenBiz 2019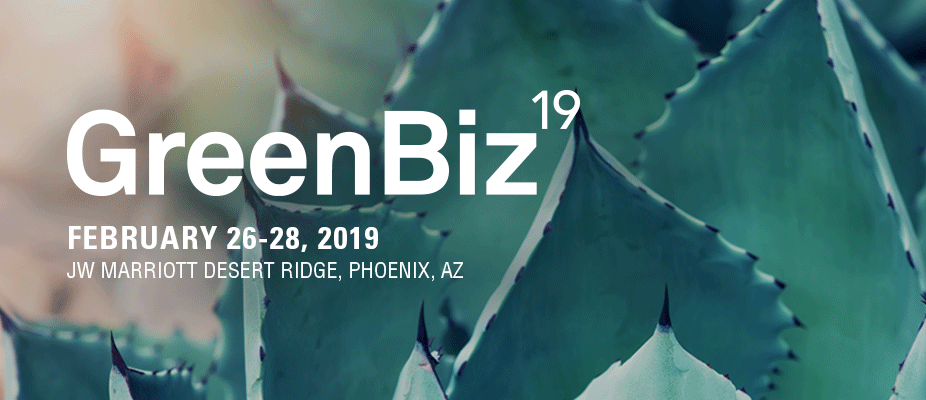 Date: February 26 – 28, 2019
Location: Phoenix, AZ, USA
Annual 4-day event to join 1,200+ of the world's brightest thinkers and most influential sustainability leaders for an unparalleled look into the pressing challenges, emerging trends and biggest opportunities in sustainable business today. The Circular Economy track will demonstrate how to be innovative in designing business models for zero-waste products and processes. The Finance & ESG track invites investors interested in sustainable companies. The Stakeholders & Storytelling track includes tutorials and sessions for increasing stakeholder engagement and making your communications more effective.
To find out more about GreenBiz 2019, click here!
World Bio Markets