on Tuesday December 6, 2022
Helping companies with climate solutions to be more successful with marketing
Companies offering climate solutions play a crucial role in combating climate change by accelerating the decarbonization of all sectors across the global economy. 
And at Orange Bird, we want these companies to thrive. Because the more successful they are, the more everybody in society benefits. Meaning these companies can scale up their environmental impact and play an even greater role in fighting the climate crisis. 
This is why Orange Bird was so proud to recently host a panel discussion that focused on practical advice and ideas for companies that offer climatetech, cleantech and circular solutions, as well as organizations that work to preserve and restore ecosystems.
We were privileged to be approached by the International Chamber of Commerce to  present the panel discussion as part of the ICC's Make Climate Action Everyone's Business Forum on the sidelines of COP27. The theme of the discussion was "Progressive marketing that helps solve the climate crisis instead of stimulating it". The objective of the event was to inform and inspire climate solutions companies about how they can leverage marketing more effectively and sustainably.
The panel discussion was moderated by Orange Bird's Jackson Williams and brought together a cross section of marketing and sustainability experts who weighed in on how progressive marketing can be used as a force for good to catalyze climate action.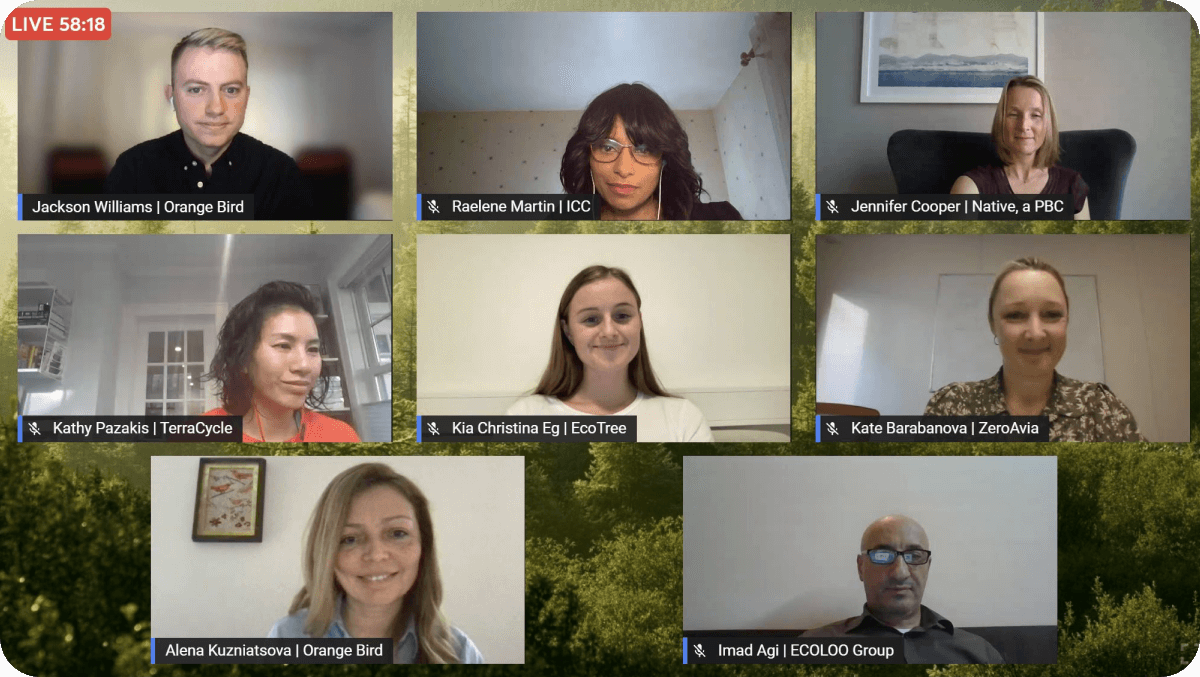 We were joined by the following speakers for an engaging and inspiring conversation:
Raelene Martin, Head of Sustainability, International Chamber of Commerce
Jennifer Cooper, Vice President Client Strategy, Native, A Public Benefit Company
Kate Barabanova, Senior Marketing Manager, ZeroAvia
Imad Agi, Chairman & CEO, ECOLOO
Kia Christina Eg, Head of eCommerce, EcoTree
Kathy Pazakis, Chief Commercial Officer, TerraCycle
Alena Kuzniatsova, Founder, Orange Bird Sustainability Marketing Agency
Progressive marketing that helps solve the climate crisis instead of stimulating it
As a starting point, the panelists agreed that traditional marketing practices have contributed to the climate crisis.
Orange Bird founder Alena said demand generation is particularly harmful, and she is bothered by how ingrained it seems to be in the marketing profession.
"I'm so concerned about that, because it's not about meeting genuine demands, which people and other species have, but it's about creating products for unsolicited needs, and generating demand for those unsolicited products, which in turn leads to consumerism and pollution," Alena shared with the panel.
Imad from ECOLOO singled out the marketing around events, such as Christmas and Thanksgiving, as it "contributes to the overconsumption of products and services" and generates "a lot of unnecessary waste and carbon emissions that contribute to the climate crisis". Imad said consumerism and price discounting are major drivers of waste, causing significant environmental harm. 
The conversation then turned to more thoughtful marketing practices, where the opportunities lie for companies offering climate solutions, and the pitfalls these companies need to avoid when marketing their offerings.
Too much mixed messaging
Kathy from TerraCyce said consumers are often confused by companies' claims, and conflicting information, and believes there needs to be much more clear and concise marketing communications to avoid this.
"I think we are seeing lots of consumer confusion and lots of mixed messages being put out into the market as far as what is good and what is bad, and what is effective, and what our goal should be and how we should attack them," Kathy said. 
"So I think there's lots of opportunities to create better educational moments.
"And in terms of what we need to stop doing, I think we need to be careful about sowing dissent and disparaging activities. By creating the impression that some things are broken, don't work, or aren't the right solution, we are giving corporations an excuse to not act."
Kathy said it's also important for marketers to make a concerted effort to reach, and appeal to, people who aren't climate conscious.
"I think that it's incumbent upon us as we market, as we educate consumers and society on what to do, that we also break it down in a way that feels accessible and not intimidating," Kathy said.
Alena shared that it's important for companies to stress in their marketing materials how a solution meets the core needs of customers.
"Do not stress the benefits for future generations, because few people and few organizations are ready to make sacrifices for some abstract goals or for future generations," Alena emphasized. 
"Stress the immediate benefits. And companies can incorporate sustainability as an additional bonus of that sustainable solution."
Alena says she has noticed a clear trend amongst climate solutions companies who fail to communicate clearly with their target audience.
"The main problem they have is that their target audiences do not understand the product, the concepts, because they're so new," Alena shared.
"What helps them is to be very clear with what the value proposition is, to define it clearly, and to then zoom in on those who benefit most."
"Don't try to target broadly, but really zoom in on those who get the most value from the solution or product and are ready for change, i.e. are consciously looking for more sustainable options."
Alena says this marketing approach can be highly cost-effective, as it's "already easy to laser focus on such audiences on every major online marketing channel, like Google Search, Display network, and LinkedIn."
Jennifer from Native agreed with the need to focus on immediate benefits.
"So that it's not a message of giving up and doing without, and this is sort of a substitute, but rather, how much more this transition has to offer us all," Jennifer said.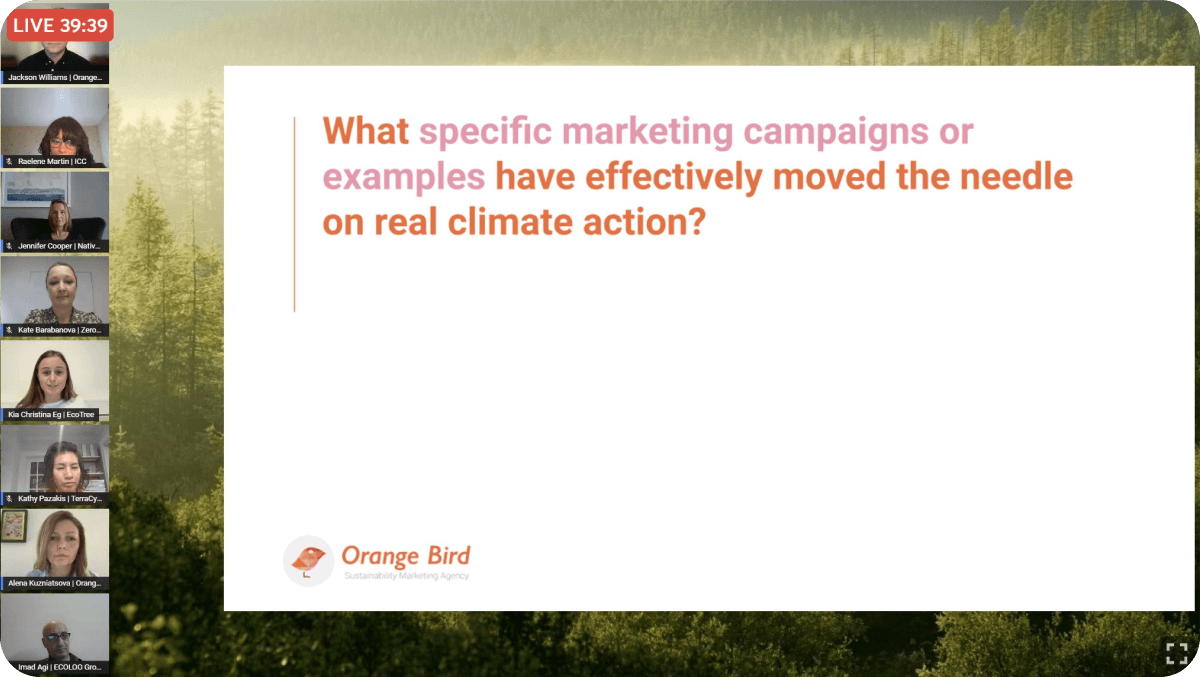 Selling the benefits of climate action
A number of the panelists agreed on the need to highlight that many solutions are "win-win" and offer additional benefits, such as being more economical than traditional products and making life easier, in addition to lowering greenhouse gas emissions. Kate from ZeroAvia believes the key to galvanizing climate action is motivating people, as not everyone is naturally inclined to make sustainable choices.
"Why haven't we changed the world to a sustainable heaven yet?" Kate asked. 
"Because most people don't have enough motivation to do that. It doesn't touch us personally, or not enough. We do things that bother us now, that are interesting for us now, that we want now, or need now.
So given these barriers, how does Kate believe marketers can motivate people?
"We need to sell the benefits of mitigating climate change to people", Kate declared. 
"We need to make people want a sustainable product as much as a new smartphone or another pair of shoes.
"As marketers, you know how to sell a product, right? You define the target audience, then based on that you choose marketing instruments, you promote your product, which is action against climate change.
"[Then you] analyze, adjust, and repeat. We should get this idea to the very bottom of people's hearts and souls."
Jennifer from Native said marketers should create excitement about meaningful and lasting change that climate action delivers.
If a product or solution is "transformational in terms of our core systems for agriculture, energy, transportation, or our built environment", then Jennifer said it's "really worthy of promotion and elevation".
"Then we can focus both on what marketing historically has done very well, which is getting people very excited," Jennifer said. 
"And also really fostering that strong desire and demand for the low carbon future, more livable cities, healthier lifestyles, equitable and resilient economies that we can all enjoy together."
Companies can tackle climate change and increase profits
Acting on climate change should be a moral imperative for businesses. As the event name suggests, climate action should be everyone's business. 
And at Orange Bird we want companies tackling the climate crisis to flourish. Because the more these companies succeed, the greater the impact they can produce with their climate solutions.
A number of opportunities lie in the transition to a circular economy.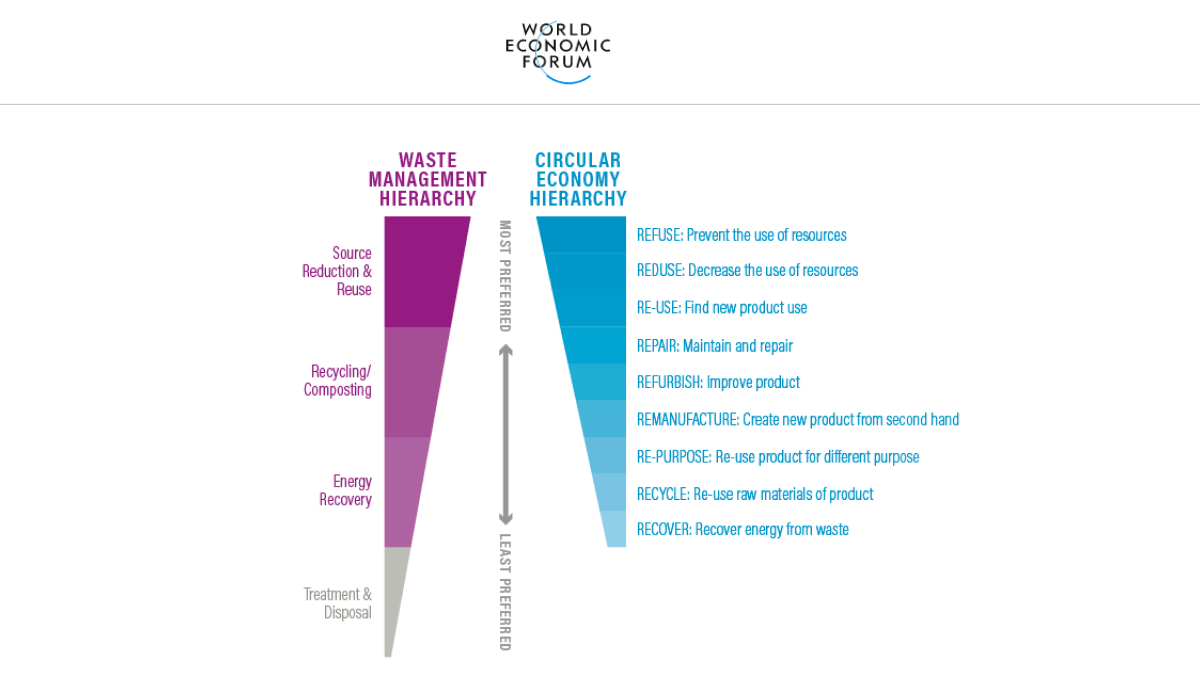 Alena spoke about the different levels in the circular economy hierarchy, and said some businesses may already be enabling circularity without actually realizing it.
"For example, instead of conducting market research to uncover unmet needs, let's research how users may repurpose our products and stimulate  other users to repurpose them on a regular basis," Alena shared with the panel. 
"Or your marketers can help you uncover the ideas, how to create a new product from your used product that will also be a circular business model. And will create new growth and new profits for your company."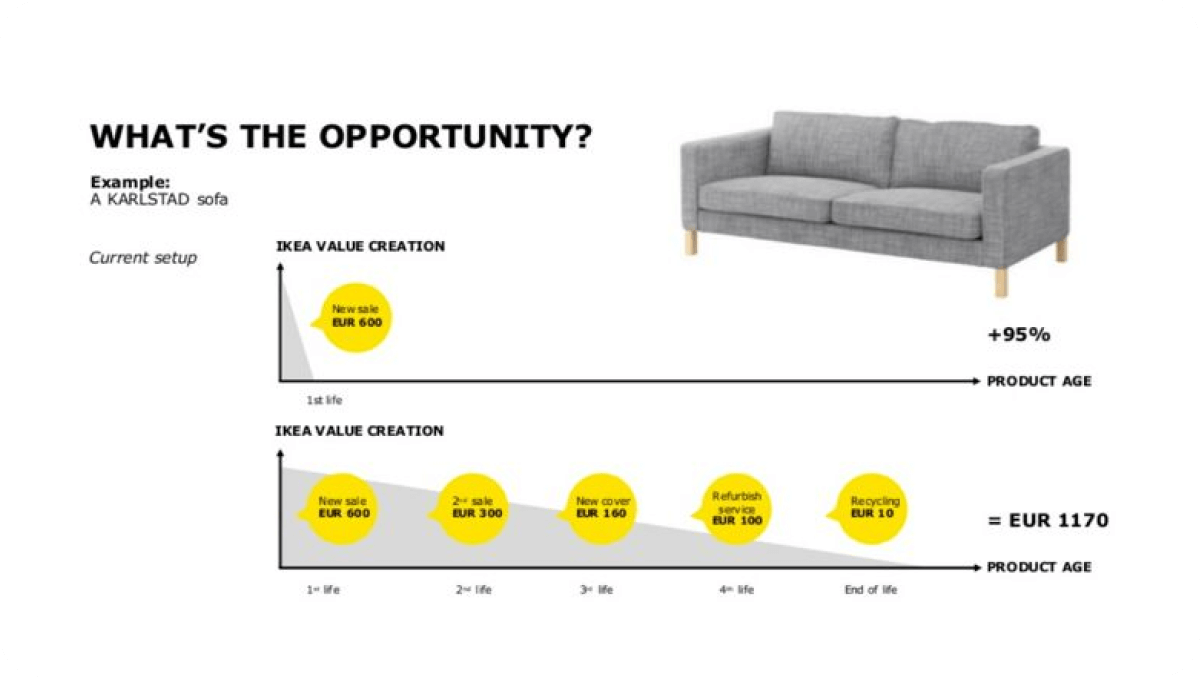 To stimulate such ideas, Alena recommended considering awards within companies or within industry associations, e.g. Awards for the Most Sustainable Idea, in bigger companies – Awards for the Most Sustainable Marketer of the Year, the Most Sustainable Product Designer of the Year, etc.
People listen to people
Your customers are your best brand ambassadors. That's according to Kia from EcoTree International, which supports sustainable forestry in Europe. Kia said EcoTree's marketing activities are focused on building authentic connections with customers, as credibility and trust are key when wanting to motivate people to act sustainably. 
EcoTree runs an annual campaign, where clients are invited to a forest, to coincide with the International Day of Forests. 
"And the objective here was to create a sense of community, and also to teach about forestry, but also really to get to know our clients and for the clients to get to know us", Kia shared.
"Now these customers who were in the forest with us, they are our best brand ambassadors." 
"I really want to highlight this mantra that people listen to people. And because sometimes customers need to see that there are real people behind your brand."
Rules of the road for environmental claims
Raelene from the International Chamber of Commerce told the panel that some companies offering climate solutions need guidance to "help move the needle in the right direction". Raeland spoke about the ICC's updated Framework for Responsible Environmental Marketing Communications, which addresses a number of new emerging claims that companies are making.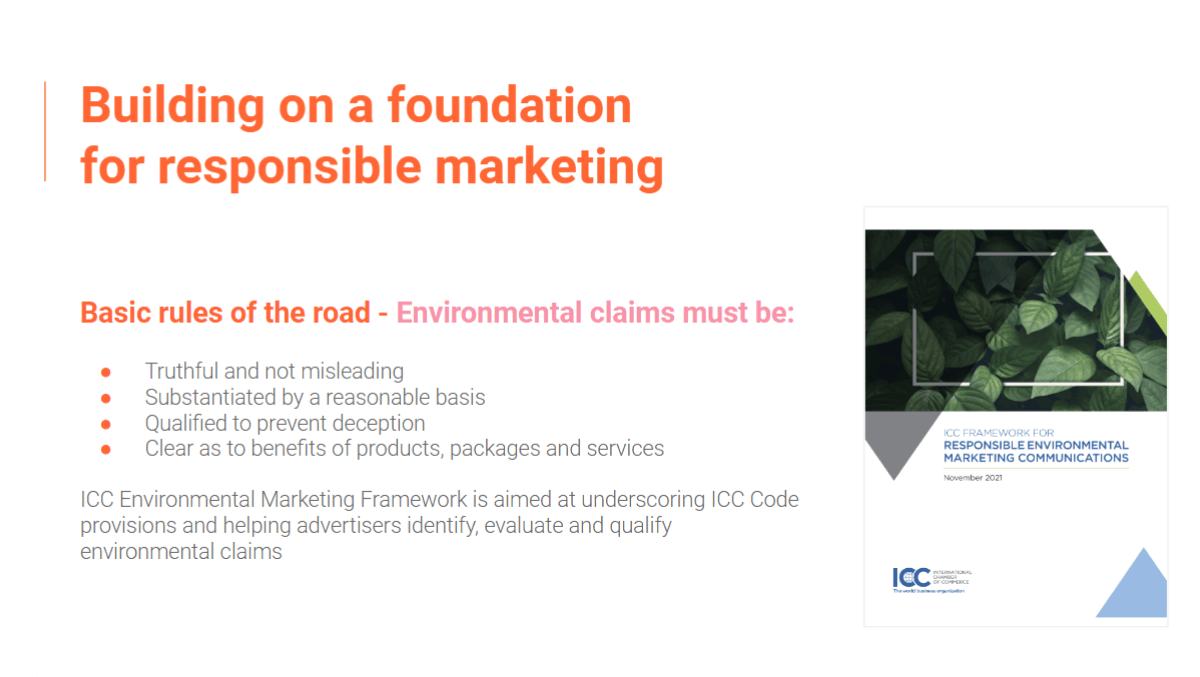 "Some of those include what we term climate related claims such as carbon footprint, carbon offset, carbon neutral, carbon negative and climate positive", Raelene said.
The document also provides guidance on claims around circularity, which Raelene said are growing in popularity.
"I expect that some of the more aspirational claims covered in the guidance, for example, the carbon neutral and zero claims, where companies really are trying to showcase their ambitions by a certain date, could be of particular interest to current climate solution marketers. The Framework may support the industry in solving the climate crisis instead of stimulating it," Raelene said.
According to Kia from EcoTree, there should be a synergy between marketing materials and everything else a company does. 
"Your message really needs to reflect the rest of your company, so if you want to sell a sustainable product, you shouldn't use polluting advertisements like billboards or printed flyers," Kia said.
Kia also commented that limitations or obstacles – such as a small budget – can force marketers to think more creatively.
"If you didn't have a marketing budget, how would you promote your product?" Kia asked. "If you couldn't advertise online, how would you sustainably reach your target audience? 
"Maybe consider co-branding or brand ambassadors, because word of mouth doesn't pollute as much as billboards do?"
Everybody benefits from climate solutions
Orange Bird is proud to market and elevate climate solutions and circular products that address major sustainability challenges.
So we felt incredibly privileged to be able to bring together some of the best marketing minds for a thought-provoking discussion, on such an important topic.
We hope the panel discussion – and this summary – will help climate solutions companies be more successful in marketing their solutions. Because when they have success, we are one step closer to a cleaner future, and everybody in society benefits. If you represent such a company and need professional marketing help, let us know about your needs and requirements.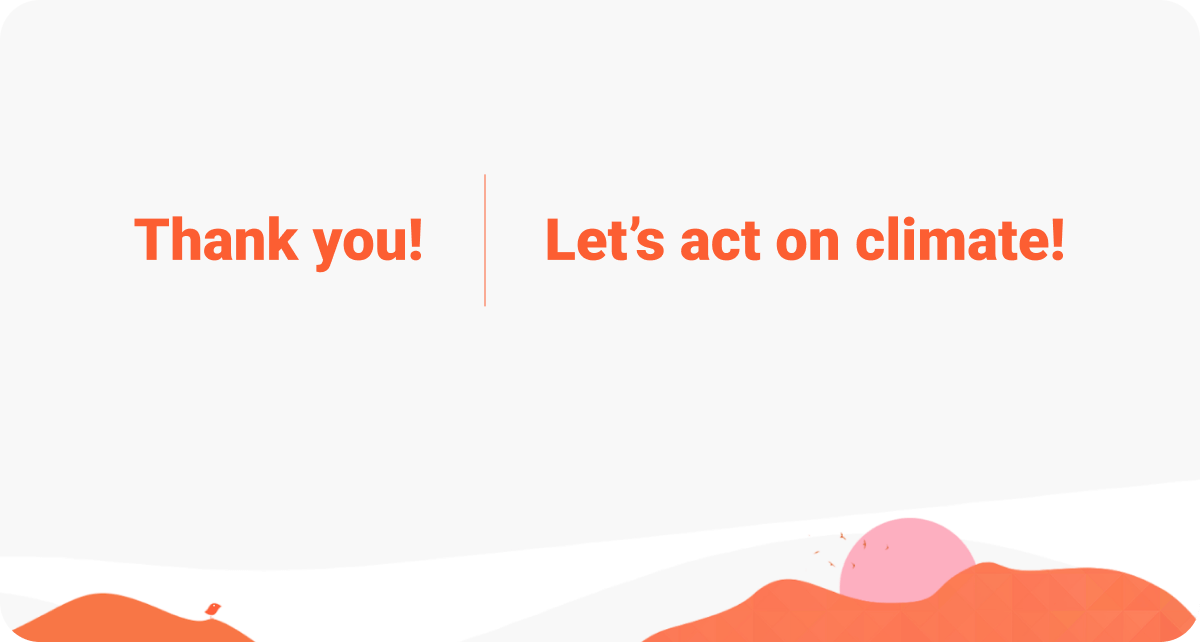 About the author of this blog post: Jackson Williams is a communications professional with a background in broadcast journalism. He specializes in sustainable communication,  and believes marketing and communication can play an important role in moving the needle on climate action.


Previous post
Next post