on Wednesday March 4, 2020
Launch Sustainable Projects with Circular Economy Marketing
Or how a look in our wardrobe makes us optimistic.
A large part of our team works remotely most of the time, so we get our daily portion of collegial coziness from our virtual coffee machine in a chat app called Slack. We often discuss our weekend, the weather, the news, and anything else that takes our fancy. Just like a real office… but remote. On a drizzly February morning, one of our marketers shared a link to a study showing the average item of clothing is only worn seven times. Let that sink in. Just seven times.
Clothing is now primarily an impulse purchase for many people. Store collections change almost weekly and are priced to tempt us. We buy more clothes and wear them less before we discard them. It's shocking, especially when you consider that fashion is one of the most polluting industries in the world with a high incidence of poor conditions for workers.
Is Green Fashion always Slow?
Enticing consumers away from fast fashion might seem like an impossible mission. However, there are several successful projects that have convinced customers to opt for 'Slow' or 'Green Fashion'. As society becomes more educated about the environment, sustainability is creeping higher up the list of importance, making sustainable items of clothing increasingly appealing to the average shopper.
The first thing that came to mind was our visit to the Vogue Future of Fashion Café in the Bijenkorf, Amsterdam. We witnessed first-hand how the fashion world is becoming more sustainable in a variety of ways and at a rapid pace. It was fantastic and fascinating to see how the same goal, sustainable and clean fashion, becomes a reality in so many different ways.
During the event, we fell in love with a beautiful bag from NEFFA, made from mycelium, which is essentially mushroom roots. NEFFA is experimenting with a Body-Based modelling process. Garments are built to the exact size and shape of the body of the customer using 3D techniques. There is no residual waste, minimal water is used, and the garment can be composted after several times of wearing. Therefore, NEFFA is not trying to entice people to treasure their clothes for longer, the brand actually embraces, but in a green way. Green fast fashion, isn't it amazing?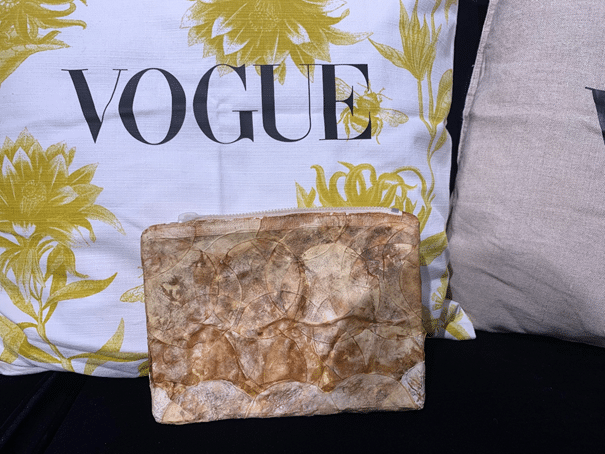 We were equally impressed by the innovative and beautiful clothing from ECOALF. This Spanish company has been creating clothing and accessories made entirely from recycled materials for 10 years. The company doesn't only focus on a high-income niche audience, it also focuses on the mass market by partnering with world-famous companies such as shoe manufacturer Camper, the coffee chain Starbucks, and the watch brand Swatch. In contrast to NEFFA, ECOALF opts for slow fashion and distributes it to a large audience.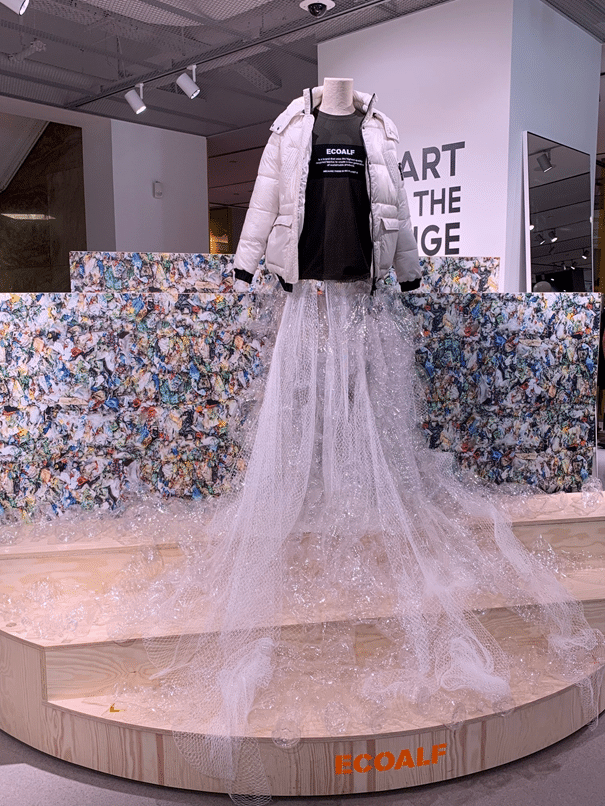 Sustainable labels at the big chains
Due to greater demand from consumers for clothing with less impact, the large fashion chains are joining the sustainability trend. Consider chains such as Primark and H&M that continue to expand their sustainable collection. Sustainability is no longer a fringe option for hardcore eco-warriors, it has become a staple of mainstream consumerism. Companies set measurable goals and take serious steps to achieve them.
Consumers can easily opt for a more sustainable option. The shirts and jeans with the green сonscious hanging tags from H&M are just as trendy as the rest of the collection and are in the same price range. If we look in our own wardrobes, we see a lot of clothing from those (more) conscious collections.
We are optimistic about the opportunities for Greentech and Cleantech
Back to our virtual coffee machine.
We nearly choked on our coffee when we read the average piece of clothing is only worn seven times, but after more discussion, we easily came up with wonderful examples of sustainable clothing production that made us feel optimistic about the future. We have seen several paths that lead to more sustainable fashion industry, all based on the realisation that urgent change is needed.
We believe sustainability is a permanent development in the fashion industry, which must mean the stars are aligned favourably for other Greentech and Cleantech products as well.
Consumers are increasingly asking about the origin of products. We all feel the need to consider the impact our choices have on the environment and society. Large and small companies respond to this demand. In short, an increasing number of people and companies are working on sustainability, each in its own way. At Orange Bird, we are extremely proud of the work we do to promote Greentech and Cleantech projects. The time is definitely now!
Previous post
Next post