on Friday January 31, 2020
8 Awards You Should Apply for to Recognise Your Company's Commitment to Sustainability
Sustainability has become a buzzword today. Companies increasingly use it to brand themselves, even though they often aren't genuinely committed to business practices that benefit people and the planet. So, how can your company stand out in such a cluttered environment?
One of the ways to get credible recognition as a cleantech or positive impact company is to win an award that honors businesses committed to lasting and sustainable results. Such awards will enable you to showcase your product or technology, as well as to prove to your potential partners, investors, employees, and customers that you're a mission-driven company with strong values.
Moreover, winning such an award is an opportunity to draw much press attention to your company and get free publicity through reputable forums and publications. Some of the awards are directly run by acclaimed media brands, while others are still extensively covered by media outlets. So, if you make it to the top, tons of good press is almost guaranteed.
The good news is that applying for such awards is open to the public, which means that you can nominate your own business or a company that you admire. A great deal of them are free of charge. To make your job easier, Orange Bird prepared a list of reputable awards in the field of cleantech and sustainability. Check it out and choose those that fit your business best!
If you need any help with applying for an award, feel free to hit up Orange Bird. We will be happy to assist you in putting together the most compelling evidence to demonstrate that your company well deserves to win.
Global Cleantech 100 Awards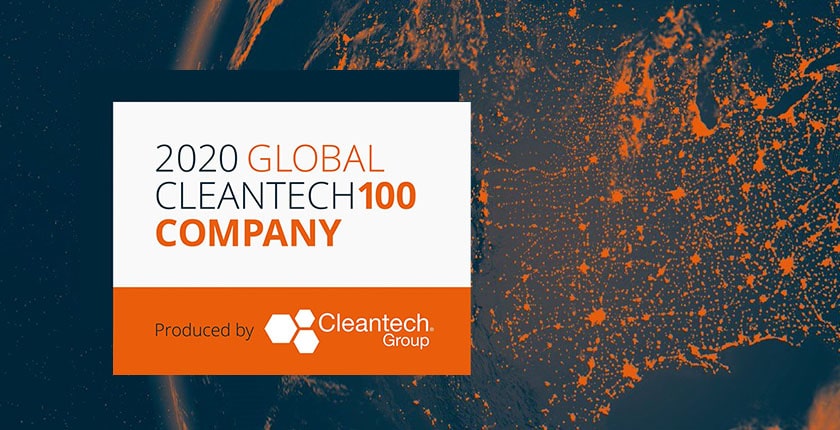 Global Cleantech 100 report, annually compiled by a research and consultancy firm Cleantech Group (CTG), features the leading companies in sustainable innovation. The primary goal of the award is to pinpoint 100 private companies that are quite likely to make a significant market impact within the next 5 to 10 years.
However, the award is highly competitive. For example, last year almost 14,000 companies from 93 countries were nominated. All the nominees are weighted and scored in order to put together a shortlist of 312 companies. Then, a panel of 87 experts reviews the companies and reduces the shortlist to the final 100. The CTG strives to make its methodology as objective as possible and, therefore, uses thousands of data-points, quantitative and qualitative, to identify best of the best.
Apart from celebrating the most forward-thinking businesses, the Global Cleantech 100 report provides an insightful analysis of the themes and trends that shape today's market in the following six sectors: transportation, logistics, agriculture, energy, food, chemicals, and resources.
How to apply?
To qualify for the Global Cleantech 100 Award, companies must be independent, for-profit and not listed on any major stock exchange.
Nominations are open to any company through the Global Cleantech 100 website. However, the organisers ask contenders to nominate at least three qualifying companies, but with a maximum of nine. This means that, if you were to nominate your own company, you must also nominate at least two more others that you admire and have no relations to.
Deadline: Deadline for a year's edition is June 21st of each year. Winners are traditionally announced at the Cleantech Forum San Francisco in the end of January.
Technology Pioneers from World Economic Forum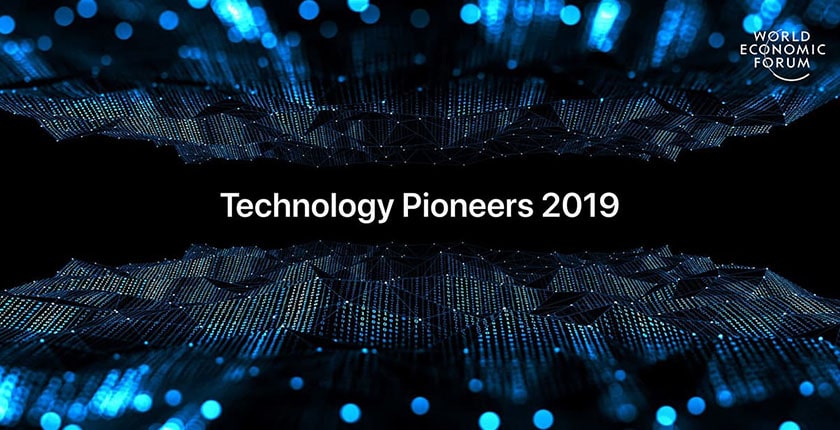 The Technology Pioneers is not just an award, it's a global community of innovators and entrepreneurs mentored by the World Economic Forum (WEF). Each year, the Forum recognises start-up and growth-stage companies that have great potential to impact business and society. Once selected, the companies get involved in various WEF's initiatives, activities, and events that aim to give next-generation innovators a voice in solving the world's most pertinent challenges.
Thus, apart from fame and recognition, companies get access to first-class expertise, cutting-edge insights and networking opportunities with the world's high-ranking leaders and decision-makers. It's worth mentioning that among past recipients of the Technology Pioneer award were companies such as Airbnb, Google, Twitter, and Wikimedia.
Each year, the number of winners changes. In 2019, for example, 56 companies received the award, representing various sectors, from cybersecurity and financial system to health care and agriculture.
How to apply?
Any company can apply for the Technology Pioneers award. The evaluation criteria that nominees are assessed against include innovation, impact, growth and leadership. You can learn about each of the criteria in more detail.
Applications should be submitted through the World Economic Forum Technology Pioneer website.
Deadline: Applications usually open in September, with the deadline in early February. Recipients are typically publicly announced in late June – early July.
The Solar Impulse Efficient Solution Label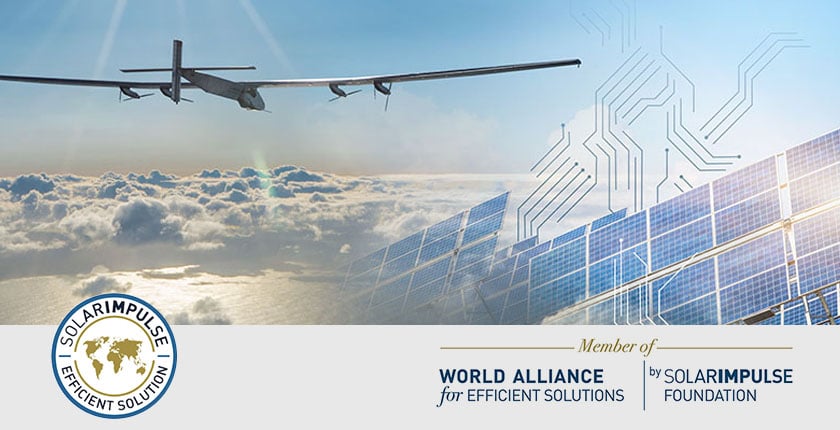 The Solar Impulse Foundation has launched its Efficient Solution Label to commend a thousand companies that are both economically profitable and have positive social and environmental impact. As of today, 321 solutions have received the Efficient Solution Label.
Such a label will serve as a credible validation of the sustainability, efficiency, and profitability of your product or technology. In addition, the label can be used to appeal to investors and new customers as more and more people today consider the company' environmental impact while making decisions.
The Foundation warns: even though the process of acquiring the Efficient Solution Label is free and fairly easy, it can be time-consuming because each solution undergoes detailed scrutiny from independent experts.
How to apply?
To be eligible to apply, your company must meet the following requirements:
Become a member of the World Alliance for Efficient Solutions (it takes just about 15 minutes, free of charge);

Your solution must be a product, process, or service;

You have reached the maturity stage of at-scale prototype testing in a laboratory;

You contribute to achieving at least one out of the five Sustainable Development Goals: SDG 6 (Clean Water and Sanitation), SDG 7 (Affordable and Clean Energy), SDG 9 (Industry, Innovation and Infrastructure), SDG 11 (Sustainable Cities and Communities), SDG 12 (Responsible Consumption and Production).
If your company meets the requirements, you can apply for the Efficient Solution Label through the website.
Once the label is awarded, your solution will be added to the online portfolio of clean technologies that protect the environment.
Deadline: No deadline, applications are accepted at any time.
Bloomberg New Energy Finance Pioneers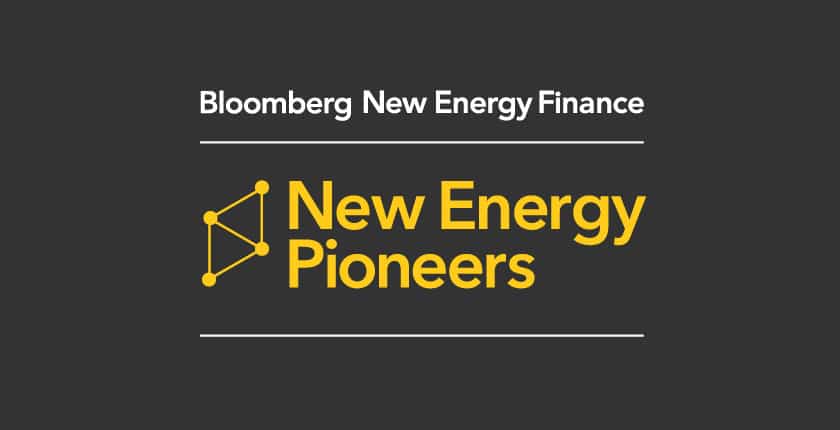 This international award, run by the acclaimed media company, was established to honor energy, transport and technology companies that are making significant gains in the field of clean power and innovation.
Applicants are judged by their innovative, proven technologies, robust business models, the ability to demonstrate traction and momentum in their activities and the potential for a global scale. Each year, 10 winners are selected by a panel of industry experts. Apart from unrivaled media coverage, winners get valuable networking opportunities as they are obligated to attend BNEF Summit in New York and other events in the field.
How to apply?
To apply for BNEF Pioneers, you don't necessarily have to be a technology company, but a service or product must be new, different and disruptive. Other requirements include:
Have been operating for no more than 10 years;
Have annual sales of under $50 million;
Privately held, often with venture capital investors;
May be quoted, though more likely on a venture or junior exchange;
Not to be part of larger conglomerates.
Deadline: The deadline for applications is typically October-November every year. BNEF New York Summit, where winners are unveiled, take place in late March – early April.
Dezeen Awards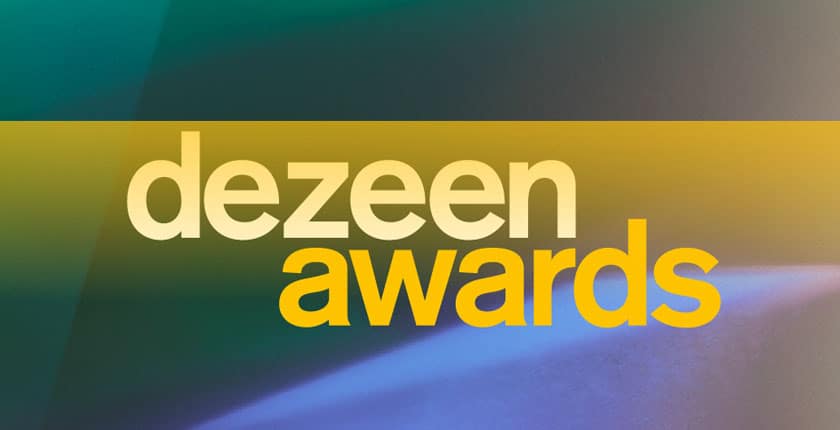 Dezeen, an acclaimed and influential architecture and design website, holds its own awards program to honor the world's most outstanding works in architecture, interiors, and design.
However, not only creativity and beauty matter for this award. Designs are also judged by how they benefit people and the planet. The organizers believe that good design can't ignore its social impact and, thus, should "show respect and consideration for users and the environment". Moreover, all nominees are asked to provide evidence of responsible management practices and company policies with regard to diversity, wellbeing, and training.
Overall, there are 39 different categories, in each of which a winner is identified. Apart from trophy, winners receive significant publicity and recognition as all winning works are published on Dezeen website and are widely promoted through the media's social networks and newsletters.
How to apply?
If your project meets all the main judging criteria (beautiful, innovative, beneficial), you can apply by creating an account on Dezeen website and submitting your works there. Keep in mind that a company or individual can apply for as many categories as they like.
There is a fee for entering the award, and it increases as the deadline approaches. Thus, you can save money by submitting your entries before the early entry deadline. For companies with less than 10 people, early entry fee is £80 per category. More about prices.
Deadline: Submissions open in February. Winners are announced in October.
Green Product Award
Another design award in our list. Green Product Award is a great opportunity for companies and start-ups in the field of design, innovation, and sustainability to spread the word about themselves on the German market.
The awards are given in 13 categories, separately for companies and start-ups. Each year has a new theme, and submitted works should be relevant to a given topic. For example, last year's theme was "Future Village", therefore submitted products and concepts were supposed to reflect on a topic of sustainable housing of the future.
Companies participating in the award receive a chance to showcase their products in the award area at design fairs and festivals. Thus, Green Product Award is not just a way to get press attention, but also meet potential buyers and manufacturers.
How to apply?
To apply for the award, you should register on the website and submit your application through it.
Participation in the Green Product Award is subject to a fee, which increases as the deadline approaches. Early Bird submission costs 50 euros for start-ups and 100 euros for companies. However, there will be an additional fee if your product is selected to be presented at the exhibition.
Deadline: Submissions usually open in June.
Global SDG Awards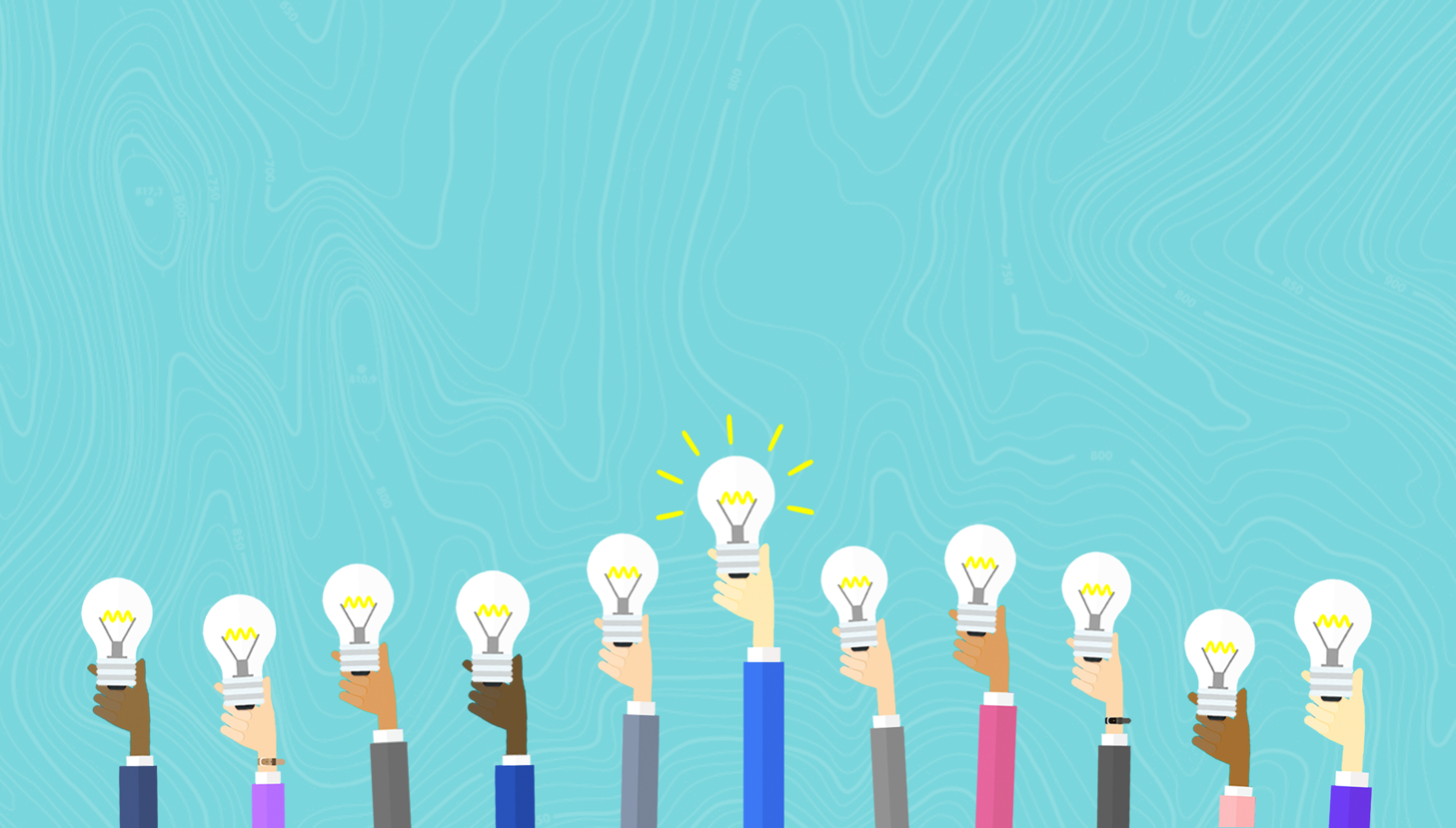 The Global SDG Awards is an international sustainability initiative that honors businesses' contribution to achieving the UN Sustainable Development Goals. There are 17 awards, one for each of the Development Goals.
The award aims, though competition, to increase engagement of private business into solving the world's greatest challenges and accelerate the adoption of new reporting metrics based on SDG indicators. Therefore, contenders are judged by three main criteria: positive impact, the potential for scalability, magnetism and inspiration.
How to apply?
Applications are accepted through the website. Submission requirements are laid out here. Applicants are required to pay submission fees, which vary from $299 to $899 depending on a company's size. Yet early birds applicant get a 100-dollar discount.
Applications open in September of each year. The deadline for applications is typically in early December. Winners are announced in March-April.
Energy Globe World Award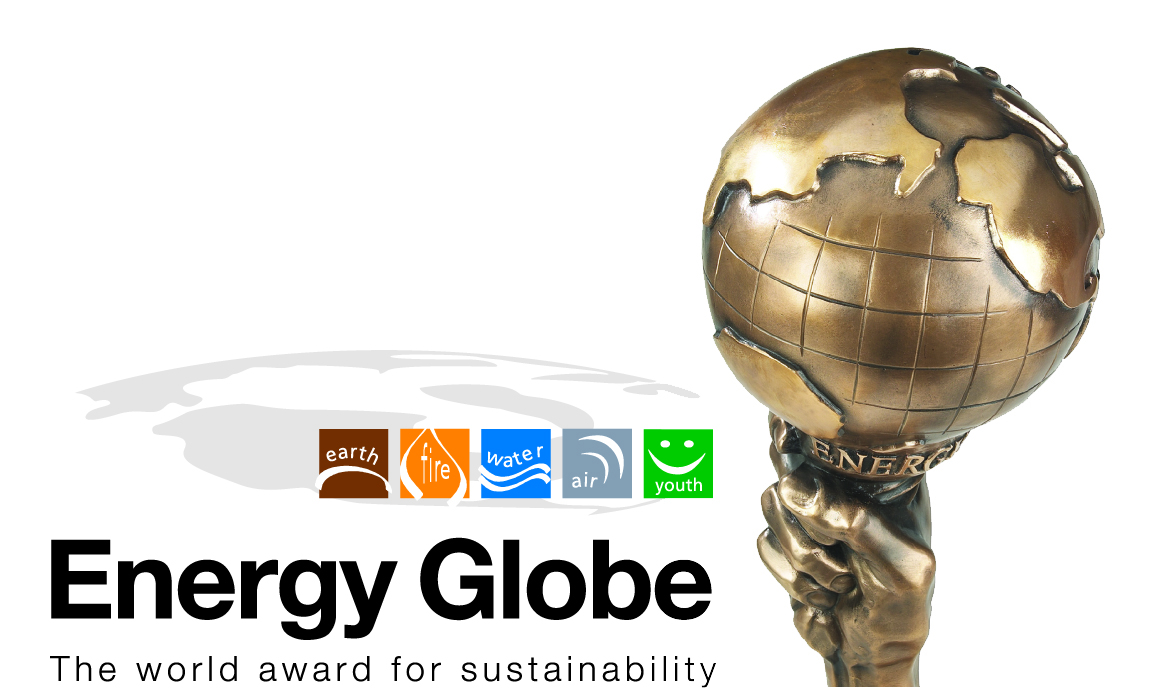 The Energy Globe World Award is considered to be one of the most prestigious environmental prizes in the world. It honors not only businesses, but also non-profits, institutions, and individuals who help to find solutions for environmental problems nationally and globally. Winning projects focus on resource conservation, improving air and water quality, increasing energy efficiency, implementing renewable energy solutions.
The national Energy Globe Awards go to the best project from each individual country, while the international World Award distinguishes the best projects in the five categories (earth, fire, water, air and youth) at the global scale.
The award ceremony, which each year takes place in a different country, draws a lot of press attention and is broadcast worldwide. It also convenes high-ranking leaders, officials, and celebrities from all around the world. For example, one of the prominent guests who presented awards in the past was Mikhail Gorbachev. Plus, winners of the international award receive a prize of 10,000 euros.
How to apply?
Applications are submitted through the online application form. Organizers warn that the completeness and quality of your project submission are also part of the evaluation.
Deadline for submissions is usually in November.
Chirp!
As you see, applying for such awards can be a very routine and time-consuming process. But we are there for you! Orange Bird can help you to build a strong case to prove that it is your business that deserves an award the most.
Previous post
Next post