on Tuesday November 12, 2019
Customer Story: Deko Eko is Transforming the Waste Management Industry
The world is moving towards sustainability in different ways. We are all aware of value from renewable energy, wastewater treatment, clean vehicles and waste recycling. But did you know that waste upcycling gives a second life to your waste much faster and with less energy expended?
At one of the cleantech conferences last year, we met Deko Eko – a young company from Poland which collaborated with designers and manufacturers to upcycle used glass, plastic or metal into unusual and surprisingly beautiful jewellery, products for interior design and office life with the dream to change the world and make it circular.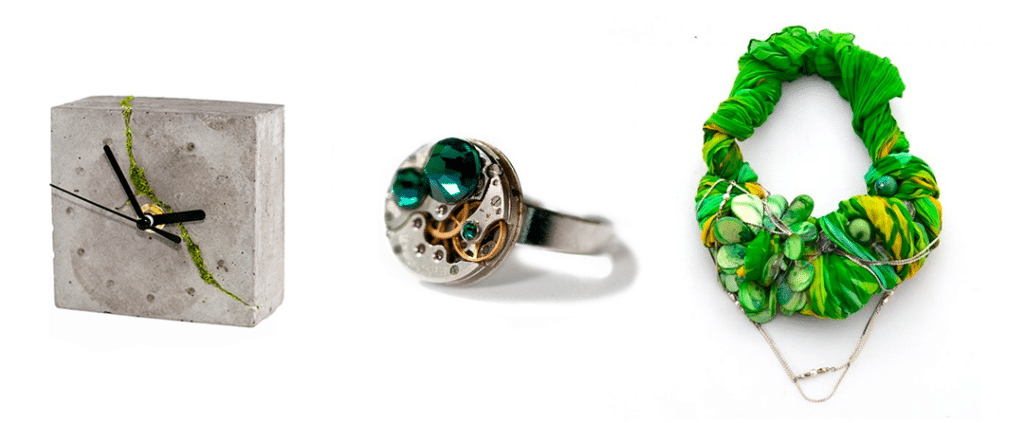 The goal to help companies manage their waste in a sustainable way has turned into a groundbreaking concept: Deko Eko has created a unique online platform which matches:
Companies whom Deko Eko helps to identify waste streams and understand how to turn their waste into value
Designers who use that waste as raw materials to produce authentic products
Consumers who buy eco-friendly products made from upcycled materials, such as bags out of banners, Christmas "live bulbs" out of upcycled glass, original jewellery out of upcycled watches and integrated circuits. Here are just a few examples what can be created out of a used glass bottle:

We, as marketers of Orange Bird Agency, are so inspired and happy to serve such companies. In Deko Eko's case, we believe they are set to transform the waste management industry. If you feel like becoming part of this great initiative, consider Deko Eko's crowdinvesting on the Eureeca platform where you can invest with a 10% early adopter discount on Deko Eko's shares.
Previous post
Next post