Cleantech Marketing Challenge
When SurfCleaner embarked on a global expansion initiative, they enlisted the help of Orange Bird for SEO, company website maintenance and marketing communications. Orange Bird is a green marketing agency which specializes in supporting cleantech firms and other organizations with a vision for sustainability. The goal for the project was to increase SurfCleaner's brand awareness in new and existing markets and to generate new leads for the clean water solutions provided by SurfCleaner.
How Orange Bird helped
The team at Orange Bird Sustainability Marketing Agency was excited to get to work helping SurfCleaner share their clean water solutions with a global audience. Orange Bird provided SurfCleaner with a wide range of marketing services that included: market research; a website overhaul that encompassed design, development, migration, and maintenance; SEO and PR services; and digital advertising for brand awareness and lead generation.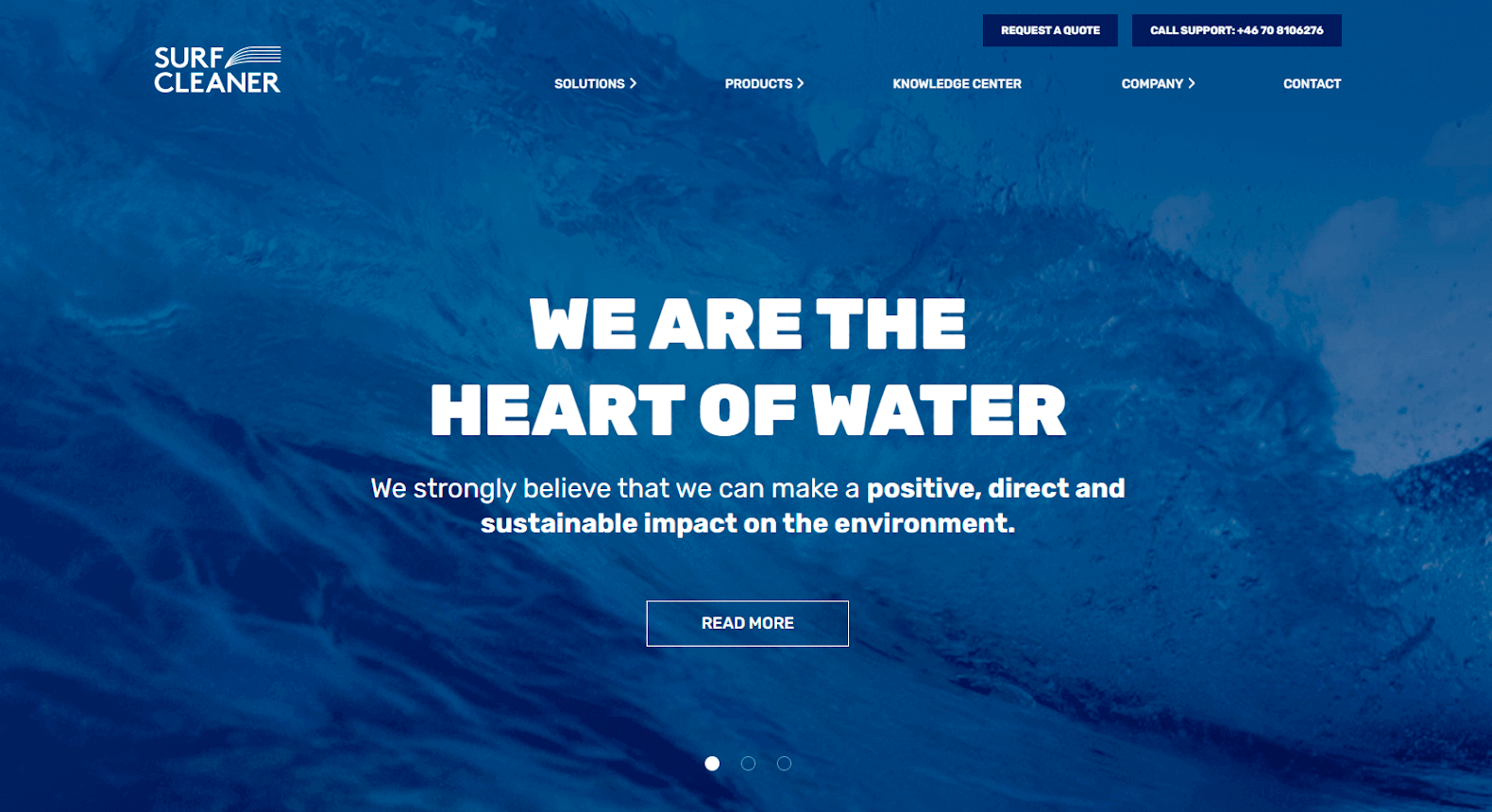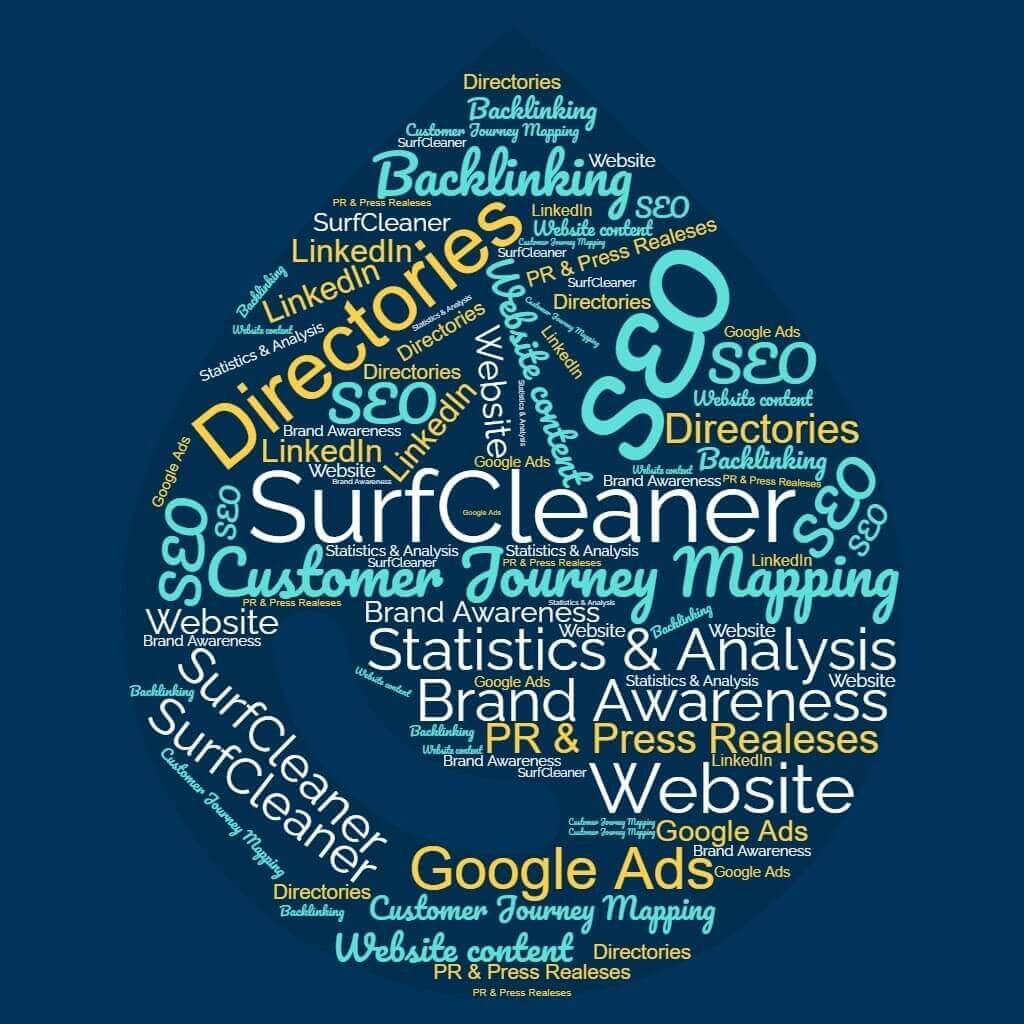 Market Research. To start with, Orange Bird researched and defined the Buyer Personas who could benefit the most from SurfCleaner's solutions. These Buyer Personas form the basis for where and how to connect with individuals and organizations in order to create mutually beneficial partnerships.
Search Engine Optimisation (SEO). In order to ensure that prospective customers would find information about SurfCleaner, Orange Bird revamped the website for optimal speed, load times, and technical performance, as well as did SEO optimisation for improved SERP rankings on the keywords related to SurfCleaner's business and solutions.
Link Building. Orange Bird helped SurfCleaner analyse, recommend and build authoritative backlinks to the SurfCleaner website to improve rankings and user experience.
Content Development. Orange Bird's cleantech copywriters researched and have been delivering thoughtful content pieces for various outlets including the SurfCleaner website, Knowledge Base and social media channels. These pieces of content have been carefully crafted to explore topics which are relevant to SurfCleaner's desired target audience and its unique value proposition.
Digital Advertising. Before starting with advertising, Orange Bird worked on a Lead Journey Map to make sure that we thoughtfully work with leads at every stage of their journey and ensure the most helpful touchpoints and interactions for the leads. Further we launched and optimised various digital advertising campaigns for SurfCleaner on Google Search, Google Display, YouTube and LinkedIn platforms. Audience targeting, A/B testing, keyword research, conversion and bidding strategies optimisation were employed to achieve successful results.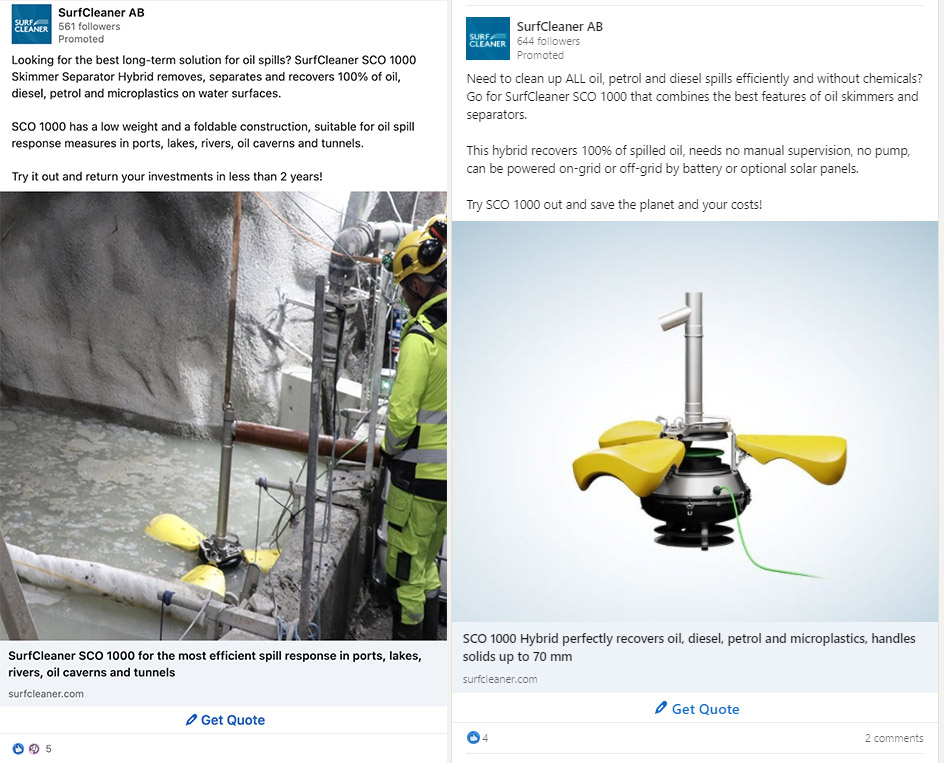 Public Relations (PR). SurfCleaner's vision for sustainability, innovative technology and efficient solutions promised to be a newsworthy combination. Orange Bird helped SurfCleaner create an important press release regarding a new distributor partnership, then did media research and developed a targeted media list for the press release distribution. This press release provided important visibility for SurfCleaner and its mission.
Website Redesign. Orange Bird launched a new website for www.surfcleaner.com in the autumn of 2021. The redesigned site is optimised for speed and accessibility, while providing visitors with a more helpful experience. Orange Bird was responsible for design, development and migration. The Orange Bird team collaborated with SurfCleaner's team to develop the content.