on Thursday March 26, 2020
5 Updates from Google to Increase Digital Ads Performance
Today, we'd like to go over some of the Google Ads and YouTube functionality updates which may be more on the technical side and have gone unnoticed, yet provide important functionality that can help you improve your digital strategies and campaign management.
Landing Page Performance for Shopping Ads
You can now track how successful is each individual landing page in your Shopping Ads. Go to the Shopping campaigns report for detailed analysis.

Main advantages: with this report you can promptly discover low performers and compare the efficiency of different landing pages.
Best for: any advertiser who runs Shopping Ads campaigns.
Suggestions:
Tracking landing pages with the highest number of conversions is important. But not less important is to track the most clickable pages, the pages with the highest click/conversion ratio and those with the lowest conversion costs. An all-round approach will reveal where your campaigns need tweaking.
Don't forget to make sure your website is mobile-friendly and has no restrictions on a smaller screen;
Support your findings using heatmap solutions like Hotjar or Fullstory.
Custom Audiences
In a bid to simplify the audience creation process, Google is merging Custom Affinity and Custom Intent Audiences into Custom Audience. Instead of choosing between predefined interest-based Custom Affinity audiences and more targeted Custom Intent Audiences that use keyword and in-market browsing signals, a digital marketing specialist will use the unified audience type. This update is not yet available for most Google Ads accounts, but the digital platform leader promises that we'll see it later this year.
Main advantages: with this simplification the entire process becomes clearer and easier, and you have a better chance of identifying and targeting your ideal audience.
Best for: any company that advertises on the Display Network and wants to have its audiences granularly defined.
Suggestions:
Add not only narrow-focus keywords and close variations of the keyword phrases for ad group targeting, but also more general terms related to the topic which still match your audience interests. For example, if you target "air conditioners", you'll also want to include such keywords and phrases as "AC", "A/C", "air conditioner brands" and similar. Apart from that you can extend your targeting with such phrases as "ventilation", "fans", "heating and cooling", "indoor air quality", "indoor temperature control", "indoor cooling", etc.;
Use Ideas tab at the ad group level to create automated custom audiences.
Updates to Smart Bidding
The updates to machine-learning-driven smart bidding functionality include the new smart bidding option "maximize conversion value", seasonality adjustments feature and rich conversion customization settings.

Source: Orange Bird Agency's images
More details on each update:
"Seasonality adjustments" is the feature that allows scheduling your bid adjustments for a certain period, for example, for the dates of your promo campaigns or when you launch special offers;
"Maximize conversion value" is a new bidding strategy which allows to focus on conversion value (for example, sales revenue) within the specific budget;
Conversion customization updates include settings at the campaign level, an opportunity to personalise conversion value with regards to the chosen rules, as well as an ability to create a set of conversion actions (e.g. add "Trial" and "Demo" conversions into one set, see them in the same "Conversion" column and optimize campaigns for both of them).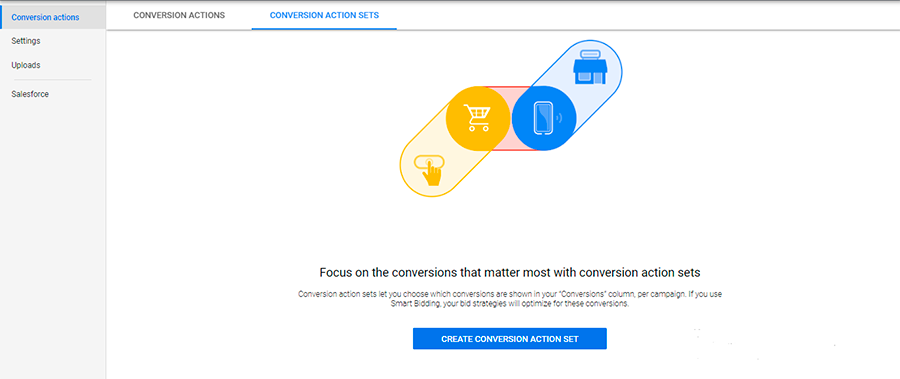 Source: Orange Bird Agency's images
Main advantages: an opportunity to focus not on the amount of conversions, but on their value, so if you are more interested in more expensive or valuable purchases, you will benefit from these opportunities.
Best for: companies which have long-term digital campaigns, but need to increase bids for short scheduled periods of promotions, as well as for companies that aim at conversions which bring more value.
Suggestions:
Google is evidently gradually shifting to automated bidding strategies and with these new smart bidding options you will have a chance to choose an exact type of "autopilot mode" to better match your goals or have some manual control over it. If you've been using only the manual option, try smart bidding. If you are in on it already, update for new opportunities.
Targeting Expansion Tool for Google Audiences
Google's audience targeting expansion allows advertisers to expand the initial reach with similar users. The size of the new audience will depend on how close the expanded audience would be to the original one.

Source: Orange Bird Agency's images
Main advantages: an opportunity to target people like those from your existing audiences that proved to be efficient and bring more relevant traffic to your Google Ads campaigns. For example, expanding your RLSA lists.
Best for: B2C and B2B companies in search of new ways to cast a wider net, while still getting through to relevant audiences.
Suggestions:
Start small by slightly expanding targeting not to lose the quality in pursuit of greater quantity;
Try experimenting with various existing audiences, using them as a starting point for targeting expansion.
YouTube Bumper Machine
If you ever wanted to use bumper ads, but didn't want to spend extra money on video editing, then the new Youtube Bumper Machine tool is just for you. This easy-to-use tool allows you to cut a long video into smaller 6-seconds bumper ads. The important part is that Bumper Machine not just randomly cuts the long video into 6-sec pieces, but uses machine learning algorithms to pick up relevant parts and convert them into short video ads. Once cut, you will have an opportunity to review the results and choose the most appropriate ones.
Main advantages: generate bumper ads at warp speed without any additional expenses on video production studios.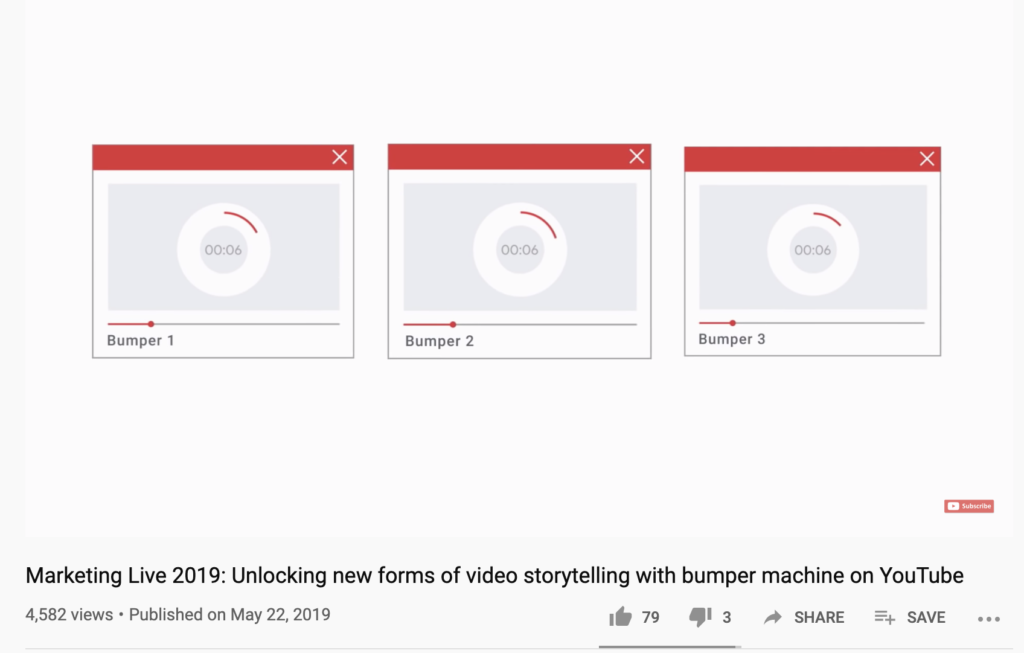 Source: Orange Bird Agency's images
Best for: companies that already have high-quality video assets and want to capitalize on them with short-sized bumper ads, using them in branding campaigns.
Suggestions:
Bumper ads proved to be most efficient for brand awareness campaigns. Therefore, choose video pieces which better introduce your company, products and services to your target audience;
Try using engaging and memorable "teaser" ads for your longer videos. Provide them in a bundle.with the target video.
Conclusion
From smart bidding to custom audiences, many features of Google's products take a rather straightforward direction towards automation. However, the company continues introducing flexibility options that add to machine learning algorithms. They allow digital marketers to set the right course for any chosen autopilot mode and benefit from supervised automation in their paid campaign optimization activities.
Contact us online, if you need any help with harnessing these opportunities for your business – we will be pleased to support you with professional campaigns.
Previous post
Next post