on Thursday January 13, 2022
Circularity Marketing: Our Achievements in H2 2021
Earlier in the year, we published a round-up of our learnings and achievements in Q1 + Q2 of 2021. As 2022 begins, now is the ideal time to take a look back and see what we achieved with circularity marketing in the latter part of 2021:
New Specialisms and Services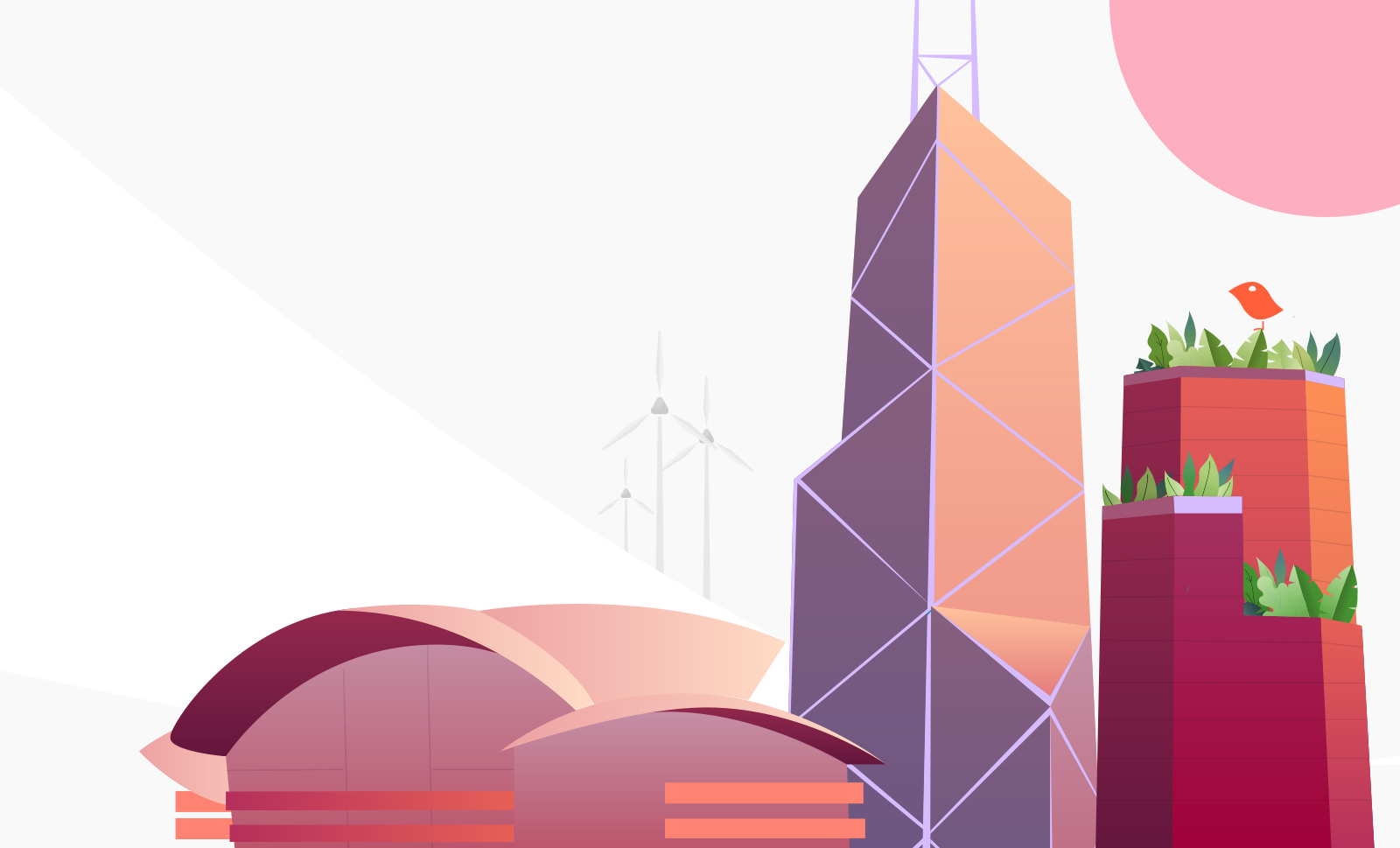 Marketing Services for Sustainable Cities
Sustainability is no longer solely an environmental issue. As the need for change accelerates, we're adopting more eco-friendly lifestyles and living in a more environmentally conscious way. To facilitate this, new infrastructures, residences and commercial sites are needed, which is why sustainable cities are a top priority in countries all over the world.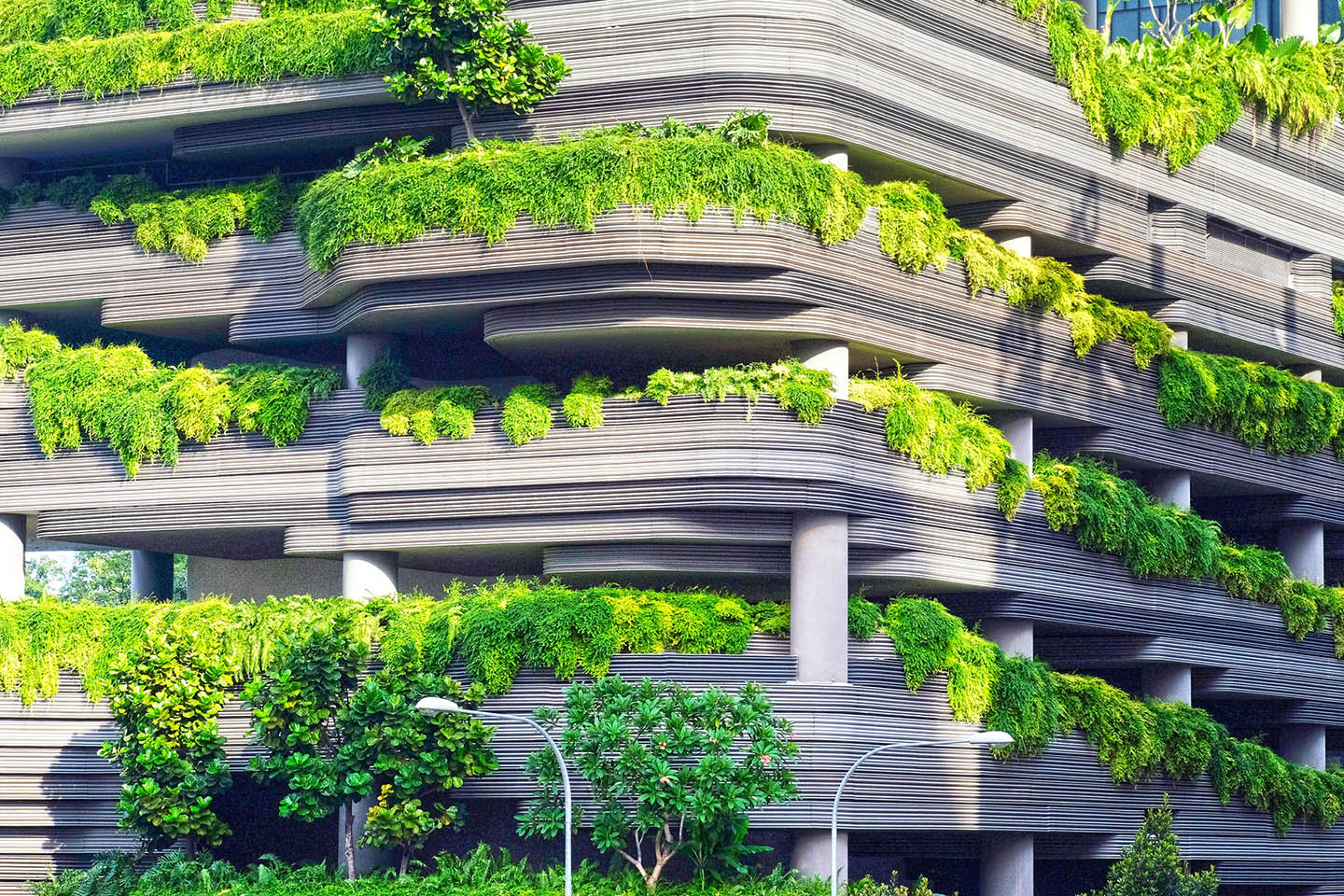 Sustainable cities – Source: World Economic Forum via Unsplash
In 2021, Orange Bird launched dedicated marketing services to sustainable city developers, architects, consultants and visionaries. Already working with companies and individuals operating within this area, we're thrilled to provide support to professionals and organisations who are making urban environments increasingly sustainable. To learn more about our sustainable cities services or to talk to us about an upcoming project, get in touch with the team now!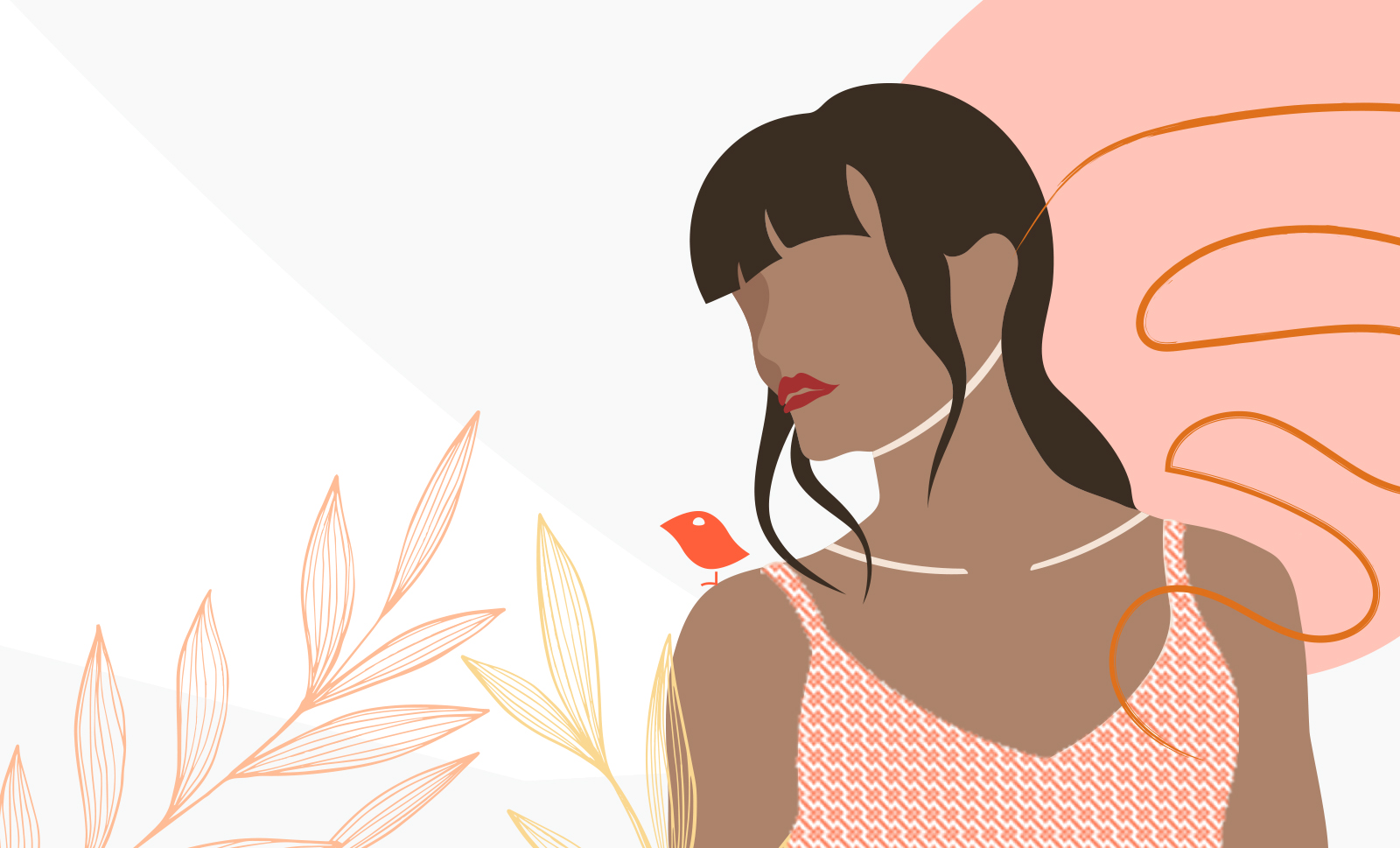 Circularity Marketing for Eco-Fashion
'Fast fashion' has a devastating environmental impact, which is why sustainable alternatives are essential. Consumers are demanding more eco-friendly choices when it comes to their style and, fortunately, designers, manufacturers and retailers are listening.
With Orange Bird's specialist eco-fashion marketing services, sustainable brands can access the marketing expertise and experience they need to launch, grow and succeed in this competitive industry. If you want your eco-fashion brand to fly high in 2022, drop us a line!
Welcoming New Team Members
We're always happy to welcome talented new birds to our flock and, in mid-to-late 2021, we were lucky enough to bring three new marketers on board!
Alex the Catbird, Darya the Ibis and Jenny the Egret joined the Orange Bird team, bringing a wealth of knowledge and experience with them. Their combined specialisms of SEO, content creation, product management, market research, web development and client success complement our existing skill set and strengthen our ability to provide holistic circularity marketing services across a number of sectors.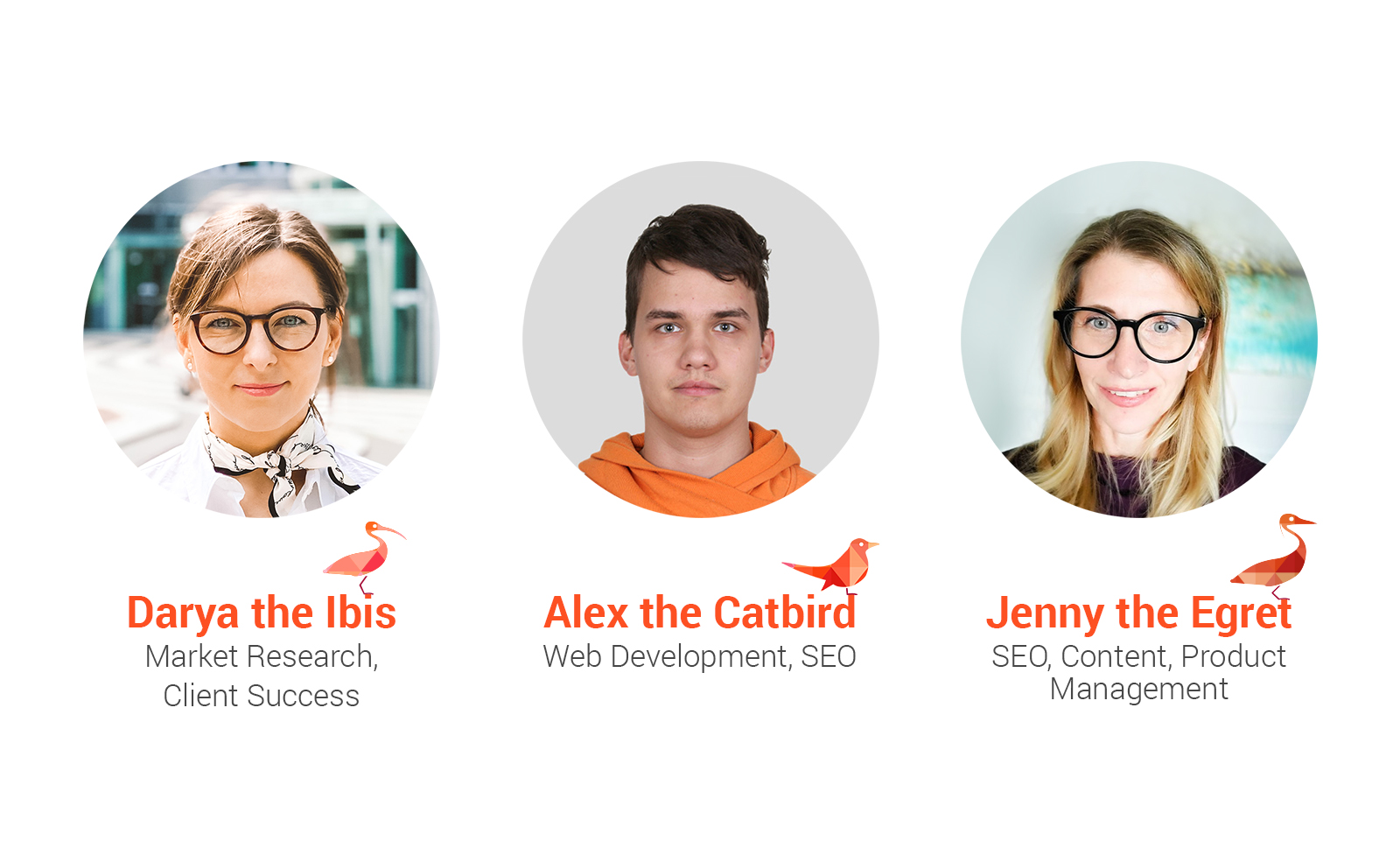 Just like the rest of our flock, Alex, Darya and Jenny are customer-focused, value-driven and passionate about creating a sustainable future. To learn more about how we use our skills to support green businesses, get in touch with the team today!
Onboarding New Clients
In Q3 + Q4 2021, we welcomed two new clients to the agency: Climeon and Cascade Drives. Both based in Sweden, they're leveraging our multinational, multi-language sustainable marketing services to increase brand awareness, generate leads and expand their reach.
Climeon
A leading heat waste recovery cleantech company, Climeon develops innovative Heat Power Systems for use in maritime, industrial, oil and gas and geothermal applications. Turning waste heat into an asset, Climeon's technology significantly reduces carbon emissions in industries that have a notoriously heavy footprint.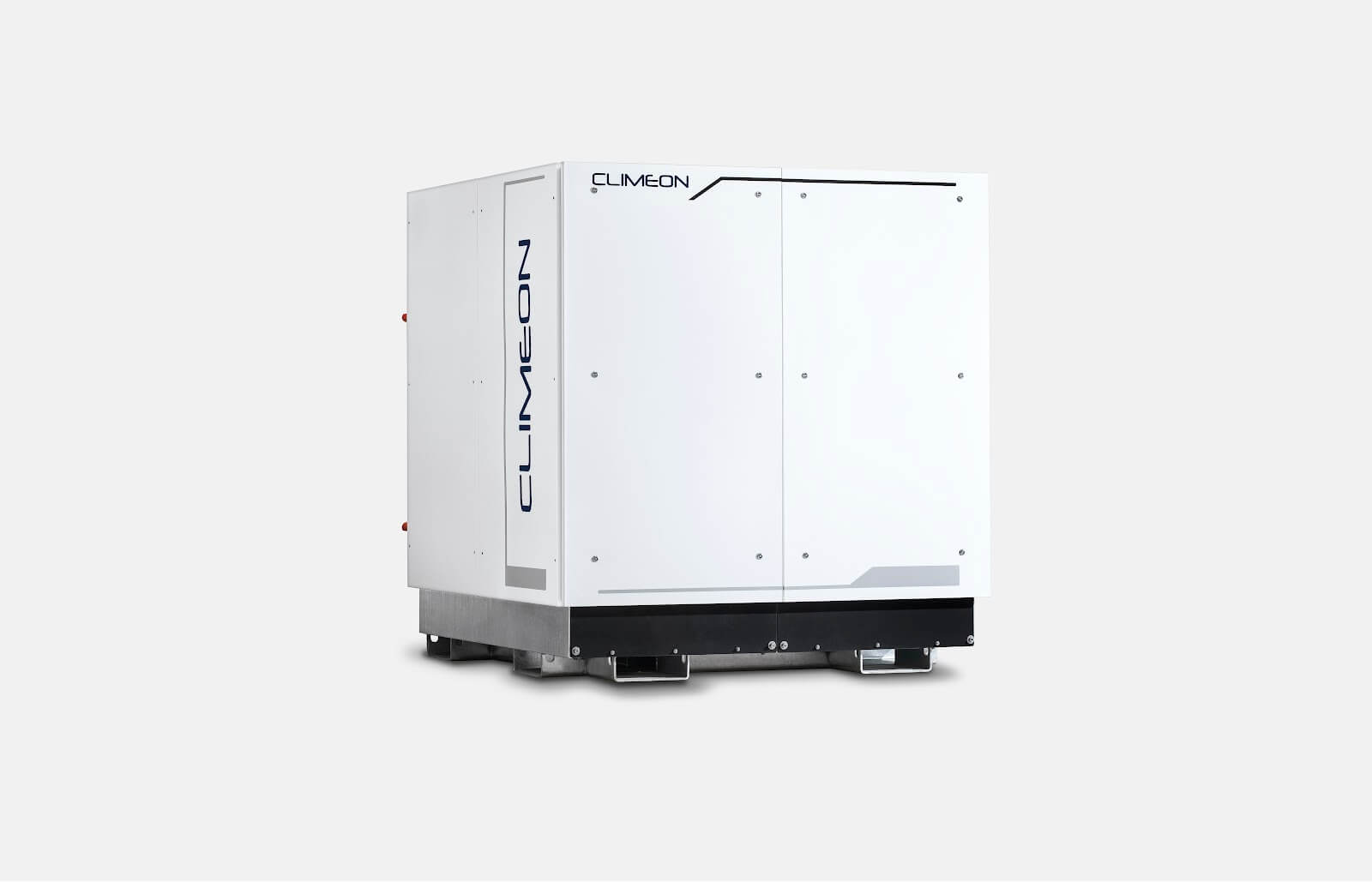 Climeon's Heat Power Module utilising the Organic Rankine Cycle to transform waste heat into clean electricity
With support from Orange Bird, Climeon is increasing engagement within its target audiences, welcoming new leads and boosting their presence across social media. From site optimisation and content marketing to PPC and buyer personas, we're on hand to provide the specialist assistance required.
We are extremely happy and honoured to serve Climeon and, in this way, indirectly, take part in the clean energy revolution; Climeon seems to be happy too! 😊

Cascade Drives
Cascade Drives is a cleantech company that replaces hydraulic drives and cylinders with next generation electromechanical ones. Currently, Cascade Drives is serving OEMs across numerous industries, including:
Agriculture
Construction
Mining
Marine
Oil & Gas
Transport and vehicles
By providing a more sustainable alternative to traditional hydraulic drivers and cylinders, Cascade Drives is helping businesses and industries achieve their net-zero targets. Furthermore, this next gen technology also increases productivity, reduces maintenance costs, extends battery range, eradicates the need for hydraulic oil and can reduce energy consumption by up to 60%.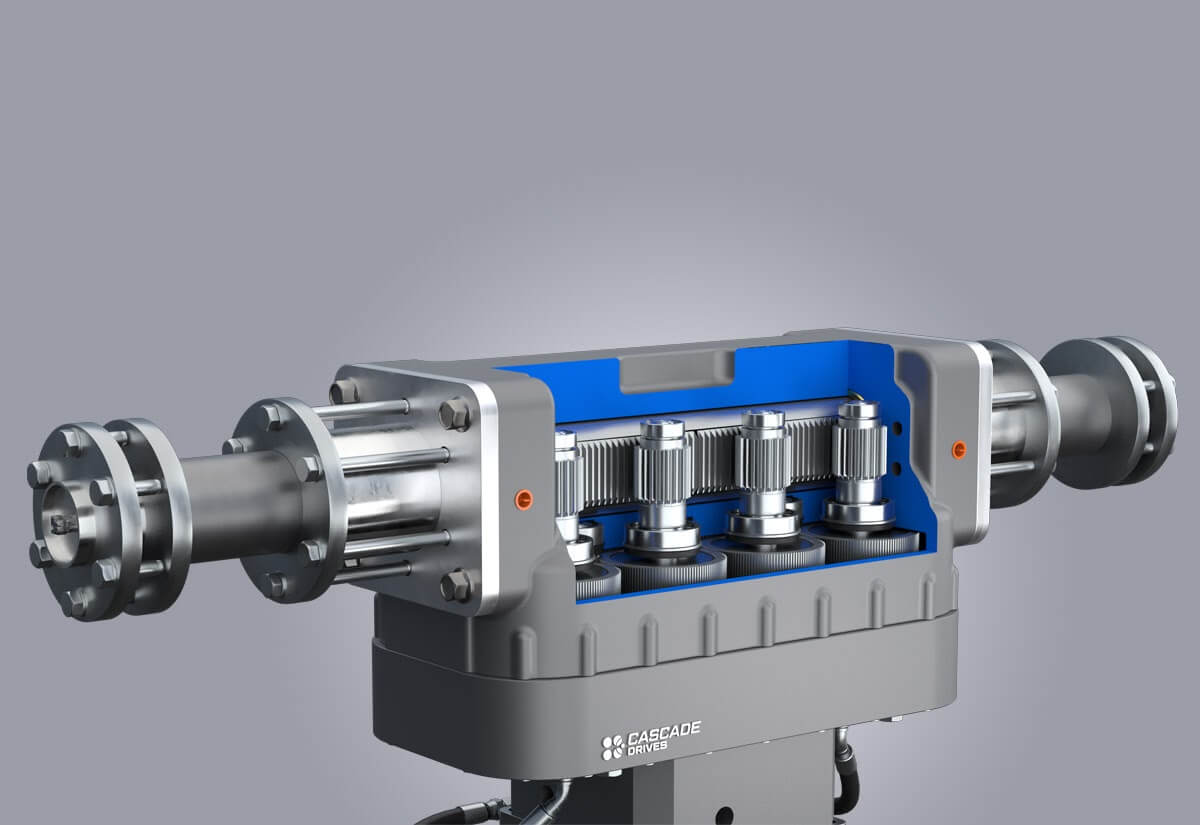 Cascade Drives' pump drive technology delivering sustainable high pressure and precision accuracy. Source: Cascade Drives
Eager to increase brand awareness and generate leads, Cascade Drives called upon Orange Bird to develop, implement and manage bespoke social media marketing (SMM) on its behalf.
Reaching a range of buyer personas across its target industries, we're using carefully selected channels to engage CTOs, Technical Managers, Electrification Managers, Innovation Managers, Sustainability Managers, Product Managers, Purchasing Managers and other high-level decision makers.
We're super excited and proud to be supporting Cascade Drives with B2B sustainability marketing services and are inspired by their revolutionary tech. To learn more about their products, why not connect on LinkedIn?
Delivering Value to Clients
We don't like to boast but we're elated with the reviews and feedback we've received from our clients in 2021 and would love to share some of it with you:
"After working with other marketing agencies in the past, we're confident that Orange Bird goes over and above to deliver outstanding climate tech marketing services in a cost-effective and measurable way. Their actions are always results-driven, campaigns are consistently monitored, and real-time project updates are available via shared platforms, which makes it easy for us to collaborate. We're delighted to be working with the Orange Bird team and strongly endorse the agency's innovative and effective cleantech marketing services".
"We are 100% happy with the work Orange Bird has done for us. The Agency showed their commitment by getting to know our brand and learning more about our industry and target markets. Combining creativity with marketing know-how, Orange Bird devised innovative marketing strategies and carried out successful marketing campaigns that exceeded our expectations and led to an optimal ROI. The Orange Bird team goes the extra mile to provide any help we need and always operates with professionalism and enthusiasm. For sustainable and circular companies, Orange Bird comes highly recommended!"
"Very professional company delivering in a timely manner. Would recommend it 100%!"
Alex Bakhirev, Project Manager, SaM Solutions
Throughout 2021, we retained all of our clients and continue to provide them with a variety of sustainable marketing services. We're pleased to report positive results for all of them and our 100% retention rate highlights just how happy they are with Orange Bird!
To see what our clients have to say about us, take a look at our customer stories and case studies!
Hosting at the International Chamber of Commerce's Climate Forum
In November 2021, the International Chamber of Commerce (ICC) held the 'Make Climate Action Everyone's Business' Forum, during the UN Climate Change Conference 2021, COP26.
Orange Bird was personally invited to host a panel discussion, proposing 'Can we use tech to connect skilled specialists and organisations for effective climate action?', as the topic. Our founder and CEO, Alena Kuzniatzova, and Product Manager, Jenny Watkins, hosted the panel discussion, which identified key perspectives, goals and challenges for employers and job seekers within the climate movement.
Watch the Orange Bird panel discussion now:
New Platforms
In the second half of 2021, we've invested a lot of effort and resources into a Sustainability Movement platform and a Sustainable Real Estate platform. The former platform unites organisations, jobseekers, freelancers, agencies, investors and accelerators focused on climate action, while the latter is designed to showcase information and opportunities for everyone who's interested in climate-resilient real estate.
We have not launched them online just yet and welcome partnerships and co-investment opportunities from other people and organisations who are concerned about uniting the climate movement and/or about spreading awareness about sustainable, future-proofed real estate. If any of these topics resonate with you, drop us a line!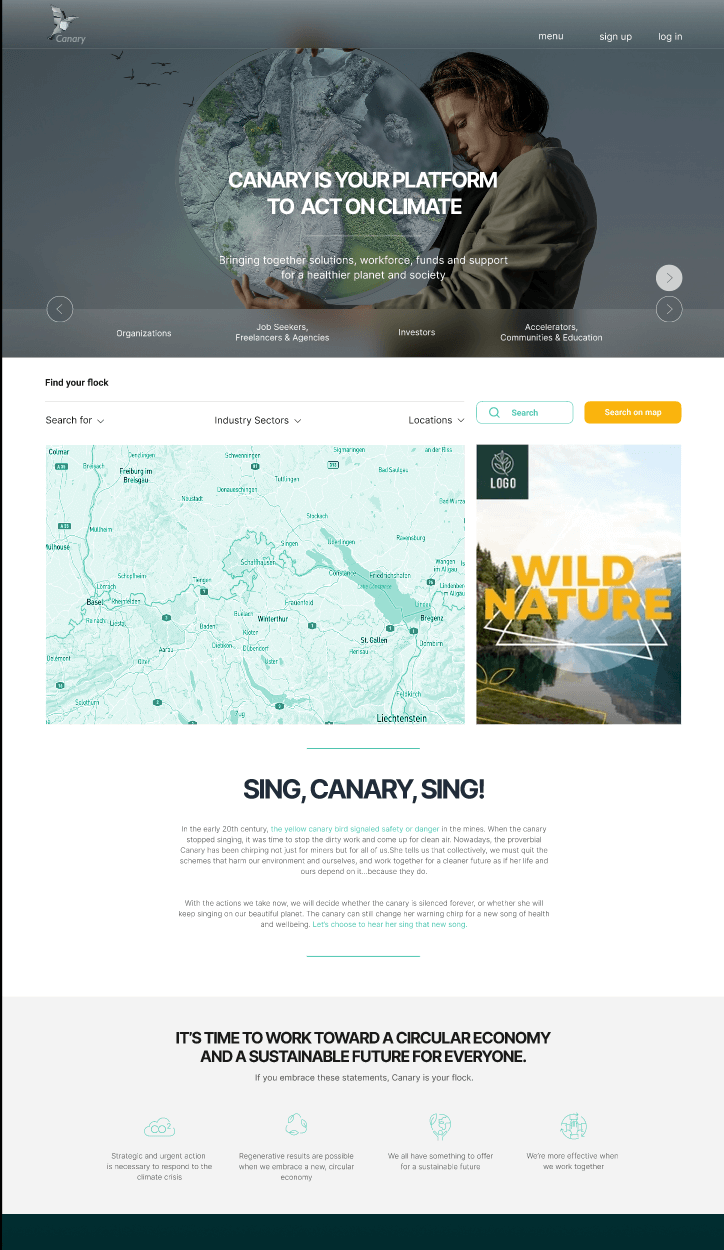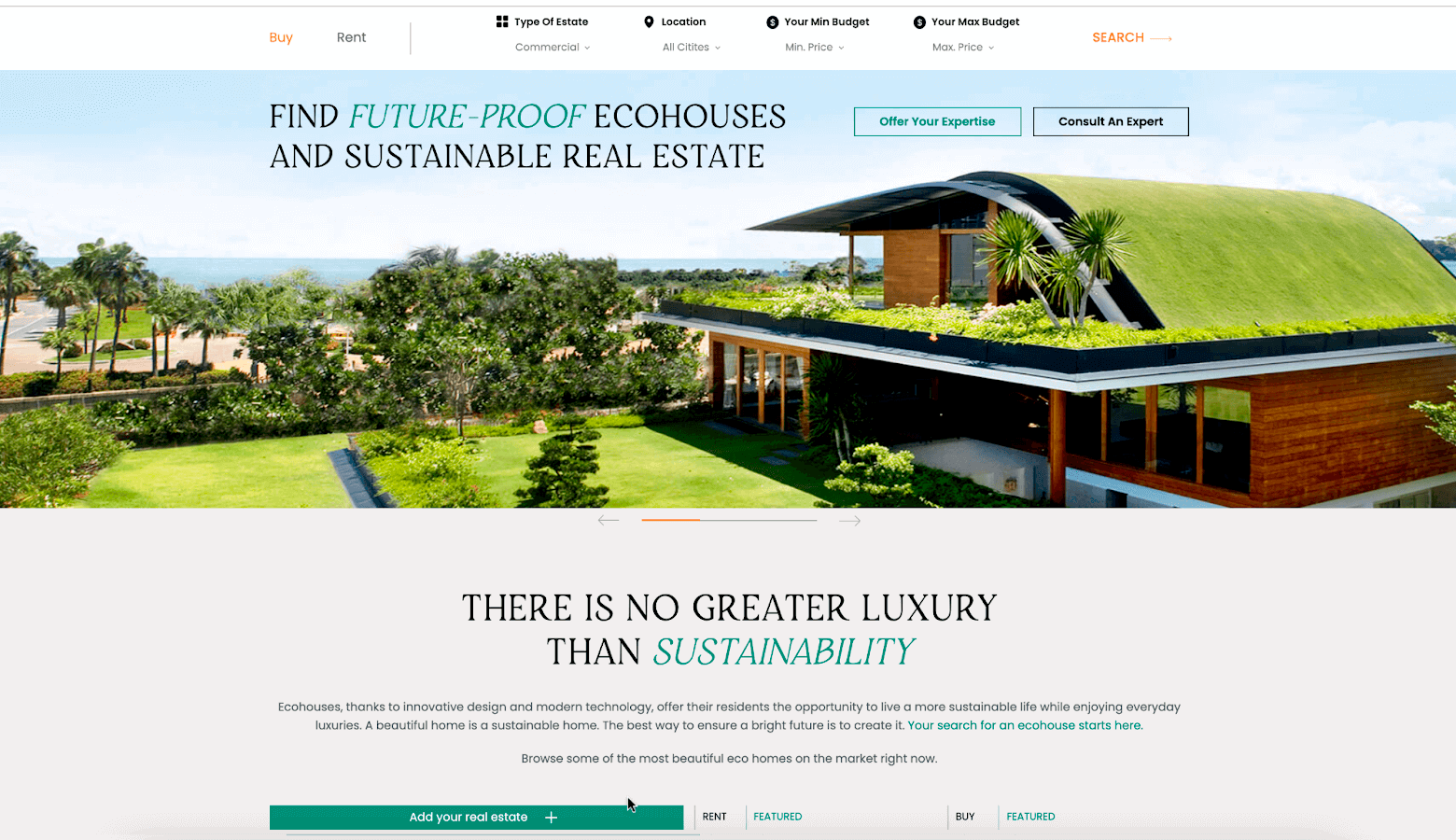 Getting into the Festive Spirit
When 2021 drew to a close, as many of the Orange Birds as possible gathered together to celebrate our very own 'Green Xmas' in a very special place!
The 'Greenhouse' circular restaurant in Utrecht, NL, has an urban farm on-site (just like a real greenhouse!) and operates an 80:20 concept, serving 80% vegetables and fruits. The Dutch Orange Bird team enjoyed a sensational (and sustainable) meal before testing their mettle at a 'Green Escape' game.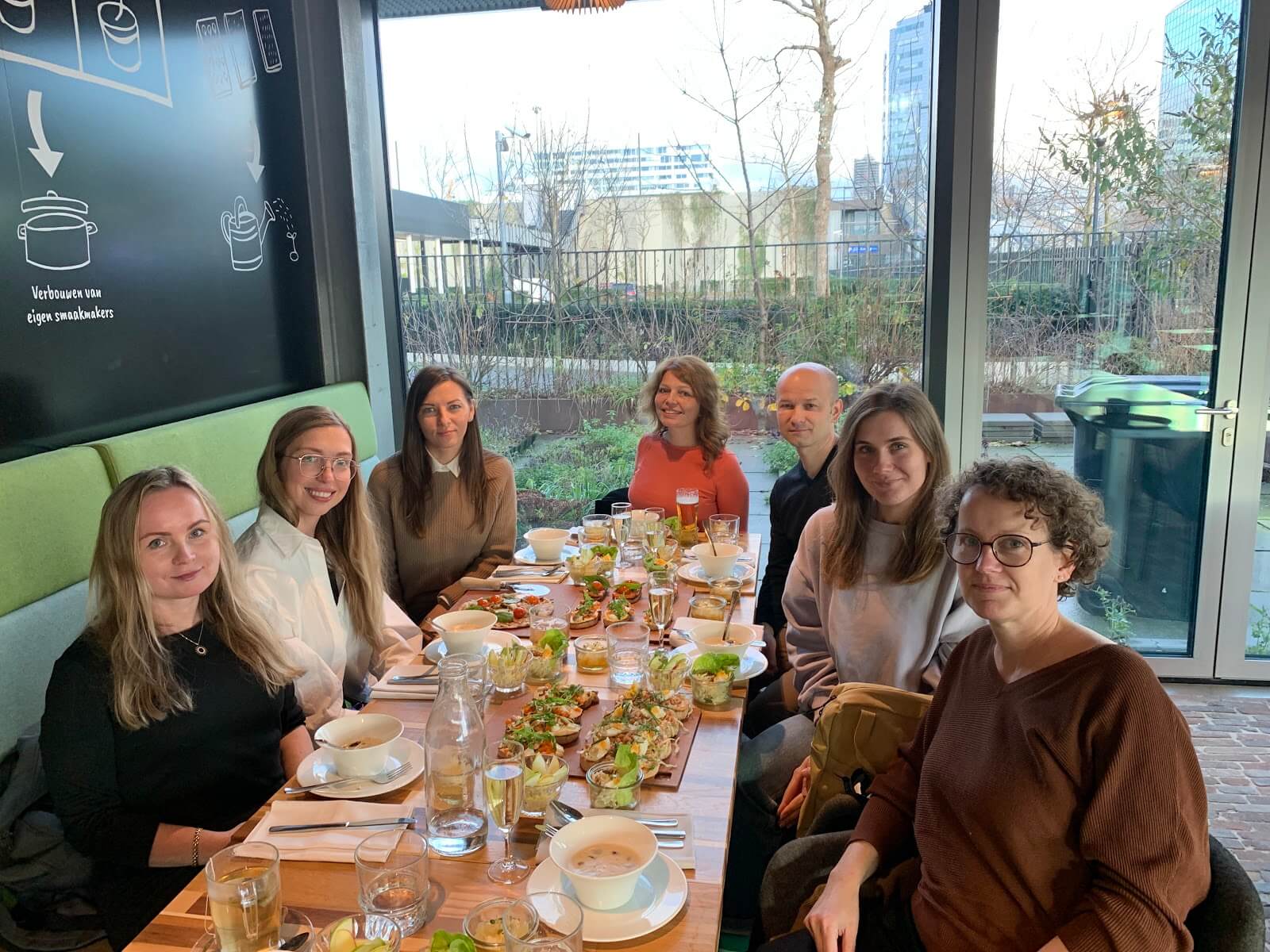 The Dutch Orange Bird team enjoying a 'Green Xmas' at the Greenhouse!
To win, we needed to solve 9 puzzles focused on finding solutions to Sustainable Development Goals within 60 minutes. Not only did we have a lot of fun, but we picked up some interesting facts too. Did you know…
An effective solution to SDG1 (no poverty) is microfinancing?
Governments need to introduce healthcare insurance to achieve SDG3 (good health and well-being)?
The first step to SDG5 (gender equality) is eradicating child marriages?
Our success within the game even means that the organisers will plant a mangrove tree on our behalf. Did you know that mangroves are the most useful trees in terms of ecology?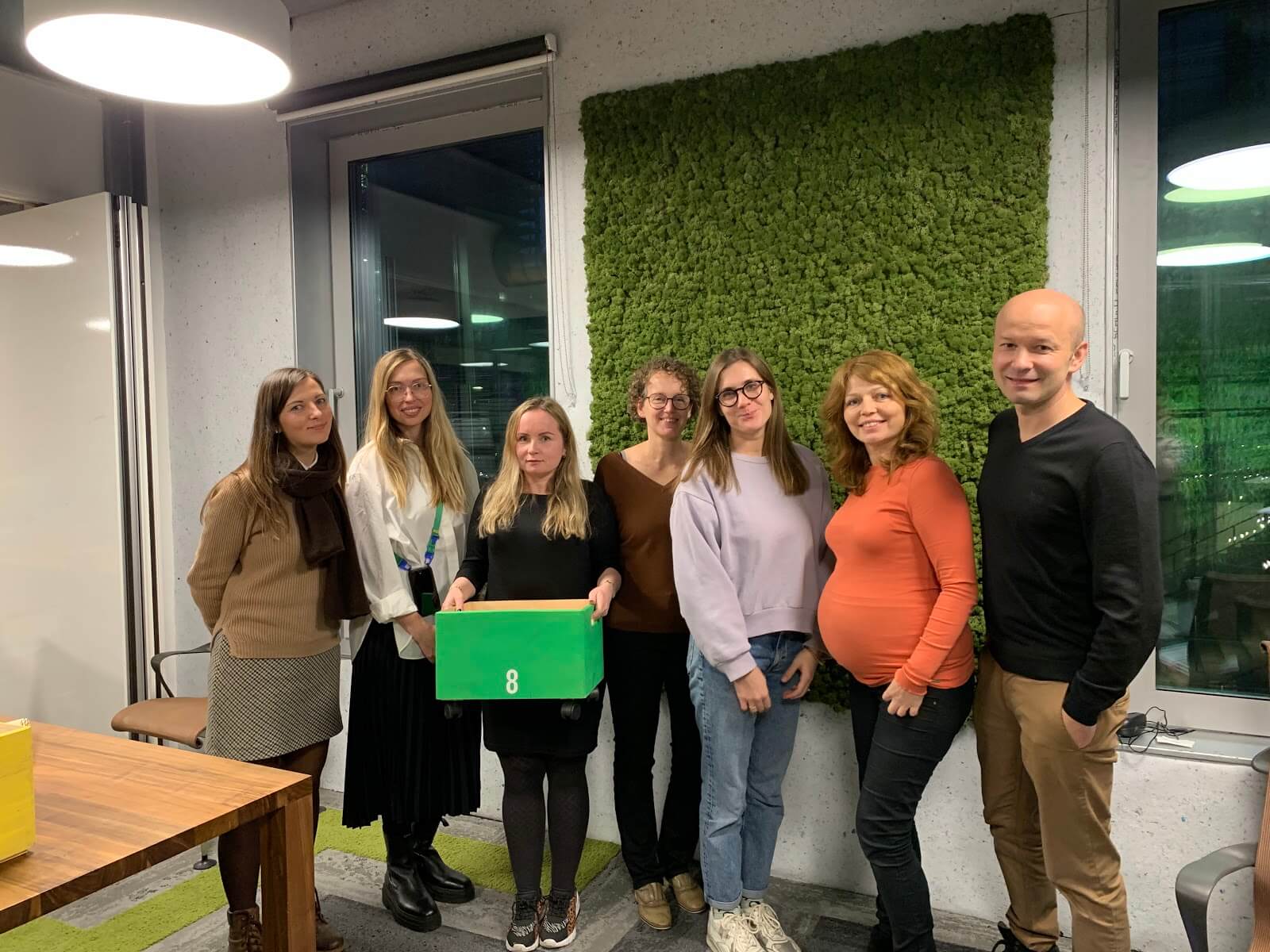 Completing our 'Green Escape' challenge!
We hope all of our customers, supporters and subscribers enjoyed the festive season as much as we did. Leave a comment below and let us know what tweaks you made to make your Christmas more sustainable!
Looking Ahead to 2022
2022 is set to be an exciting year here at Orange Bird and we look forward to keeping you updated with the latest circularity marketing news. If you'd like to discuss collaborating on sustainable marketing projects, drop us a line and share your vision. Alternatively, to stay up to date with what's happening, subscribe to the Orange Bird newsletter now!
Previous post
Next post